Have you ever eaten Beef Hot pot? This main dish is popular one of Vietnamese Street Food. In the wintertime, which one is the best meal for the family members? Most Vietnamese people will answer it would the beef hot pot.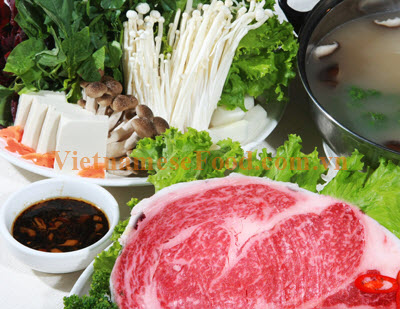 Why one of Vietnamese Street Food like this dish is become a popular meal of Vietnamese family. The reason is this dish is not only sold with reasonably price but also it is so nutrition and healthy. The beef hot pot is attractive due to the piece of beef are cut beautifully. There are two main way to enjoy the beef hot pot.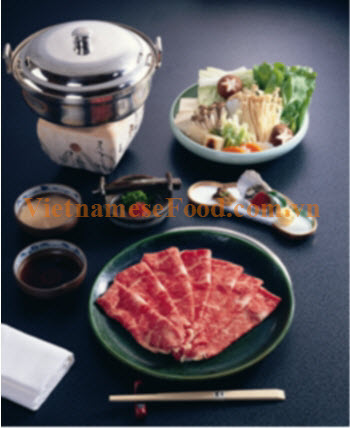 1. Beef embedded in vinegar:
If you are people who want to enjoy the soft beef, this is the best way for you. You just embed the beef lightly into the hot vinegar pot in 10-20 seconds which is depending on your taste. After embedding the beef, it is time for you to enjoy it.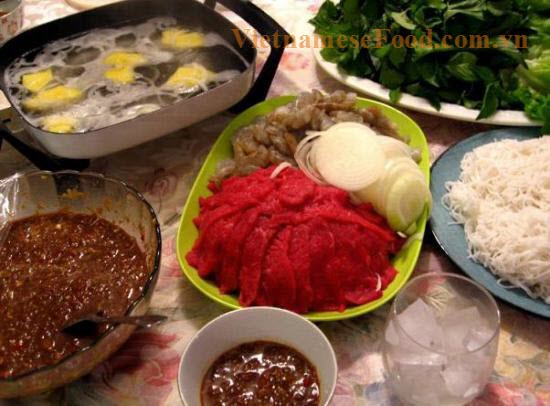 For better eating, you can eat it with some vegetable like herbs or shiso leaf. I truly like eating this style of beef with hot rice. The combined of beef favor and vinegar mixing with the taste of rice is so fantastic.
2. Beef hot pot:
It is the main contributing point of the reason why this dish becomes popular Vietnam Street Food. The Vietnamese people like eating hot pot, especially the Ho Chi Minh citizens. They seem to eat hot pot every day, even the rainy or sunny day. In one of hot pot, beef hot pot is main choice of them. If you have time to travel around all the streets in Vietnam, you will easily recognize that there are variable Vietnamese restaurants providing this meal. The meat is not softy as well as the beef embedded in vinegar, it is quite brittle and delicious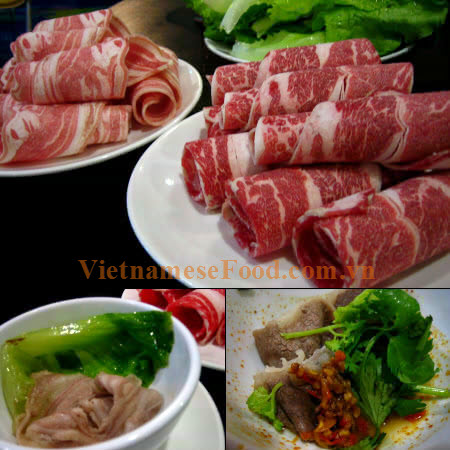 To sum up, this Vietnamese Street food has a long time existence in Vietnam, so you should enjoy it once time whenever coming to here. Hope you have an amazing trip in my beautiful country and do not miss this dish when traveling around Vietnam.
From EZ Vietnamese Cuisine Team.