For the long-time, Pho has been a popular food in Vietnam. In recent year, there is a different style of Pho in the capital of Vietnam.  It is rolled Pho and it quickly becomes another style Vietnamese Food Pho. When you visit my country, besides traditional Pho, you should try this dish at least once time and you will not regret.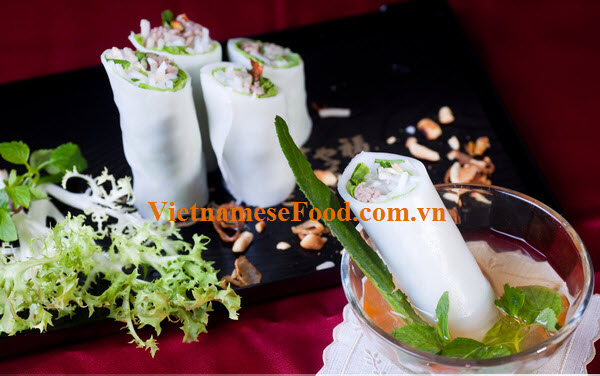 The story of this new style is so interesting. There was one street vendor at the corner of Ngu Xa and Nguyen Khac Hieu Street in Ha Noi which providing traditional Vietnamese Food Pho for the diner who watching the football lately.
In one day, the broths run out and there were some little noodles and to satisfy the requirement of the customer, the host invented a new food. He pressed the noodles like the rice paper roll and then added the beef into the roll with herbs. Surprisingly, the visitors interested in this new food. After that, the shop changed to new style of Pho.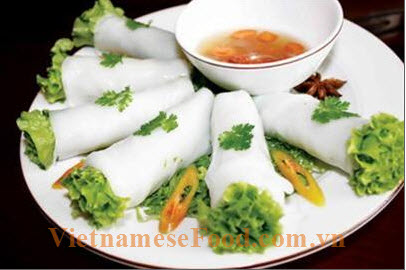 According to some elders in NguXa village, there were some families selling this rolled Pho just for local market, it was simple and cheap. In 5 years recent, rolled Pho has become a special choice of Hanoi citizens. There has been some luxury restaurants selling it and the visitors come there more frequently. The restaurants also provide some Vietnamese Food Pho for the customers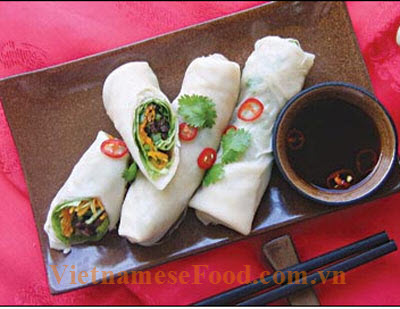 The taste of rolled Pho is completely different with Traditional Pho. Even they both have same noodles, beef and herbs, the taste of rolled Pho when using it with fish sauce is unique and new. There is one secret there that the host has a special in marinating meat and mixing the fish sauce.If you like eating the traditional Vietnamese Food Pho, why do not try another special style of it once time. Take a note on your diary trip before coming to Vietnam to make sure you will not forget one of amazing dishes here. Hope you have a happy trip with family and friends. Good Luck.
From EZ Vietnamese Cuisine Team.