About us
So you have dined and enjoyed Traditional Vietnamese Food, but have you ever had the pleasure of enjoying authentic Khmer cuisine?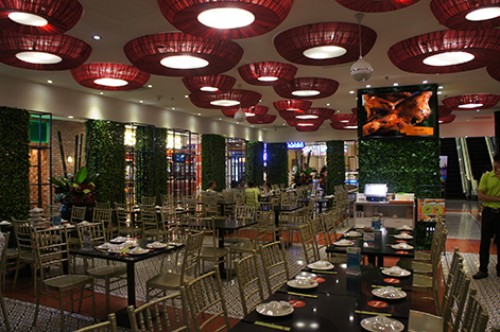 Con Gà Trống restaurant is one of amazing Modern Vietnam Restaurant broke ground in 2012and is the first to bring Khmer cuisine to in Ho Chi Minh City. Located in the central district of Ho Chi Minh City, Con Gà Trống restaurant has become the favorite fine-dining Khmer cuisine for the locals, the dignitaries, and the superstars. The restaurant has hosted countless major events; both private and business.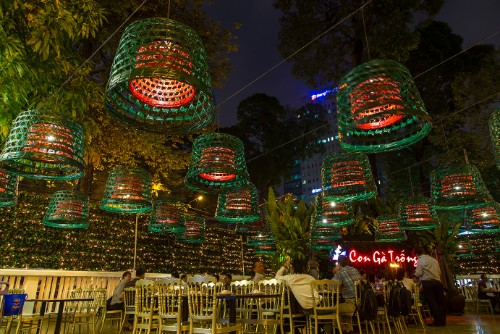 Con Ga Trong's recipe
At the first impression; diners at Con Gà Trống restaurant will wallow in the refreshing illusion of the pristineKhmer countryside brought on by the décors through a 2500-square-meter garden sanctuary filled with esoteric bamboos, miniature water fountains, herbaceous plants, paved stonework, and the four-faced statues. The engineered illusion combined with a superb and unmatched Khmer cuisine will guarantee diners nothing less than a positive dining experience at Con Gà Trống restaurant.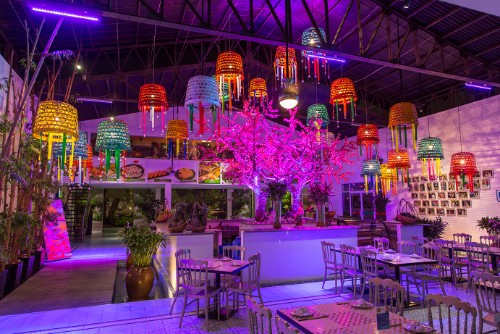 The best Khmer cuisine is one that combines and balances the spices and the sour and tangy ingredients. Diners will get nothing short of that balance at Con Gà Trống restaurant. Our fresh and locally grown spices (garlic, chili, lemongrass, galangal, turmeric, etc…) are entrusted in the hands of our meticulous and seasoned chefs to formulate unforgettable dishes that would make the most finicky diners to coming back and wanting more.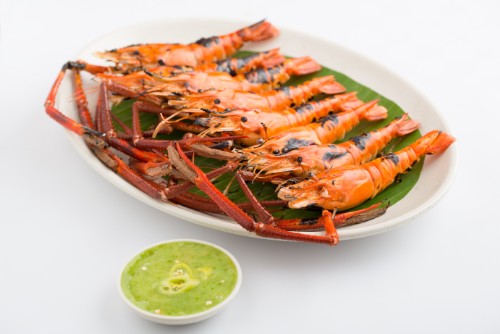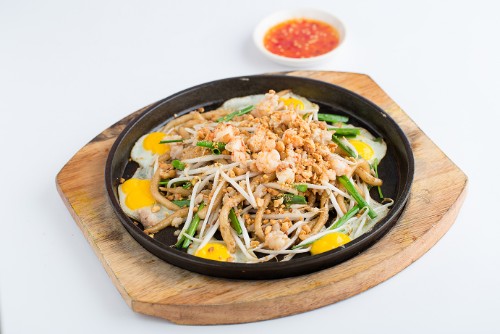 With the indelible image, the Khmer girls collecting medicinal herbs in the forest to heal their fellow villagers still ingrained the memory of many Vietnamese. Diners at Con Gà Trống restaurant will be able to enjoy those same medicinal herbs as ingredients which are carefully and meticulously blended in our beverages. Our beverages are uniquely formulated to deliver the long-term health benefits and the seducing great taste.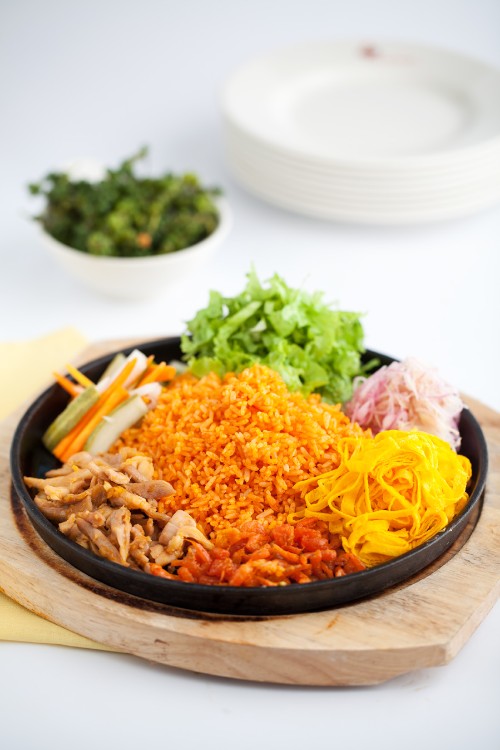 Our broad-spectrum menu offers more than 70 dishes including salads, freshwater fish and crustaceans, seafood, beef, pork, chicken, duck, and a variety of starch and protein selection. All dishes are served with taste, flavor, and presentation in mind that will deliver nothing less than great appetite. Or as Guy Fieri from Diners, Drive-ins, and Dives would say "This is the Real Deal!"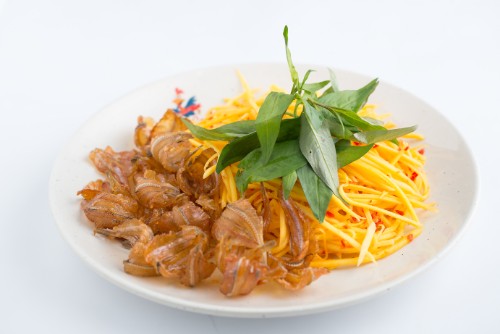 Con Gà Trống restaurant has the habit of converting first-time diners into repeats or into regular diners by not only through its décor, atmosphere, exotic beverages, but also its taste-bud-seducing and mouth-watering signature dishes. The Deep Fried Fish with Green Mango, the Deep Fried Mud Fish with Spicy and Sour Sauce, the Beef and Watercress Salad, the Beef Tenderloin Rolled in Lemongrass, the Con Gà Trống Burnt Rice dishes; are just to name a few.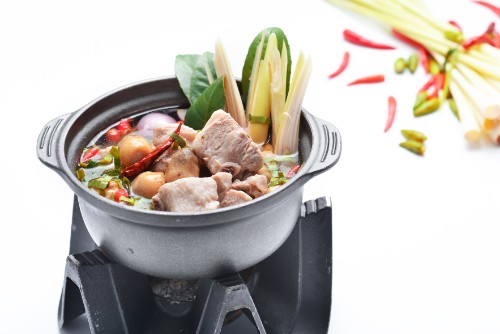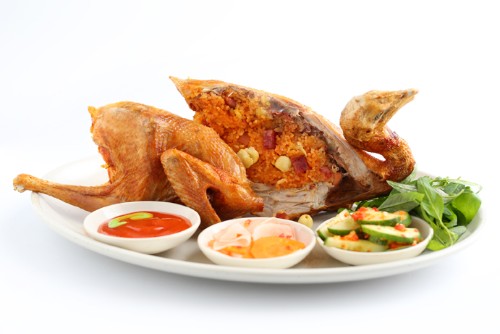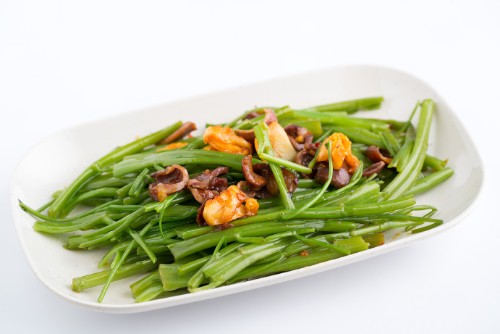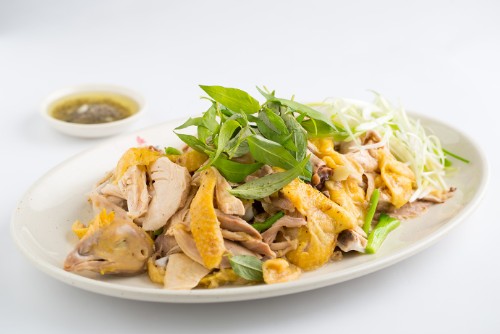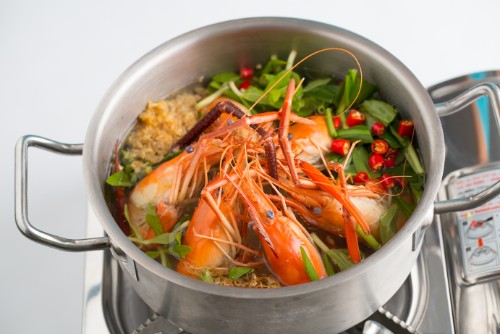 Locations:
Address 1: 285/145 Bis Cach Mang Thang 8, Ward 12, District 10, HCMC, Vietnam
Tell: 08 – 38 622 111 (business)
Address 2: 39 Nguyen Thi Minh Khai, Ben Nghe Ward, District 1; HCMC, Vietnam
Tell: 08 –38248824 (business)
Address 3: Lvl B3 26-27-28 Union square, 116 Nguyen Hue & 171 Đongkhoi, Ben Nghe Ward, Distrist 1, HCMC, Vietnam
Tell: 08 – 39939494 (business)
Booking: 09 – 03999969 (reservations)
Email: [email protected]
Website: www.QuanConGaTrong.com