About Cochinchine Bistro and Cafe Vietnam
Cochinchine Bistro and Cafe Vietnam Restaurant, where Vietnamese culinary meets with history and culture.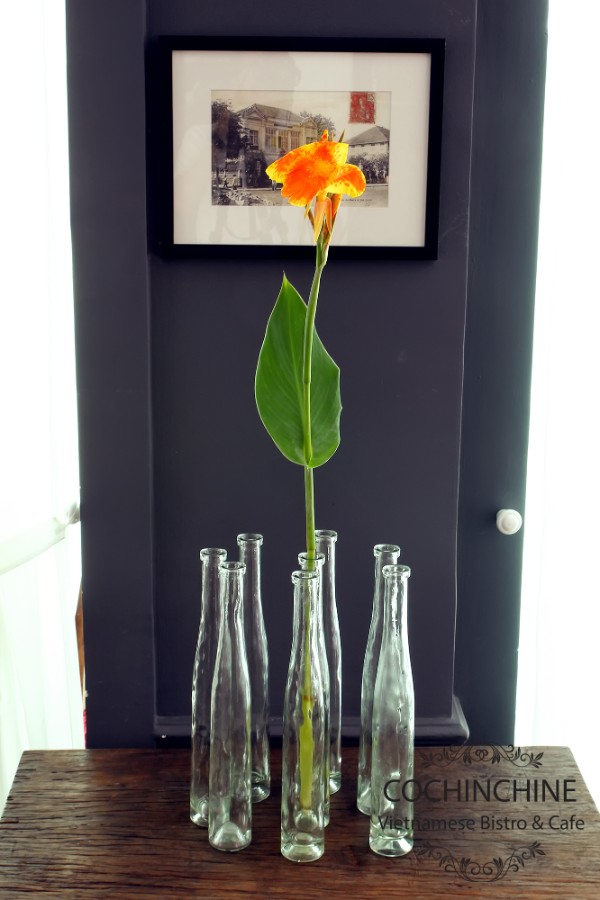 Nestled in a small alley in the heart of District 1, Cochinchine impresses diners by its romantic atmosphere and architecture imbued with nostalgic echoes from the colonial period. Designed and constructed by a team of young French architects, Cochinchine is a combination of antique brick, antique lamps, and curling art iron. Indochine furniture from tables, chairs, fans, speakers to small decorative items dating back over 100 years are refined to make the space more luxurious and cozy.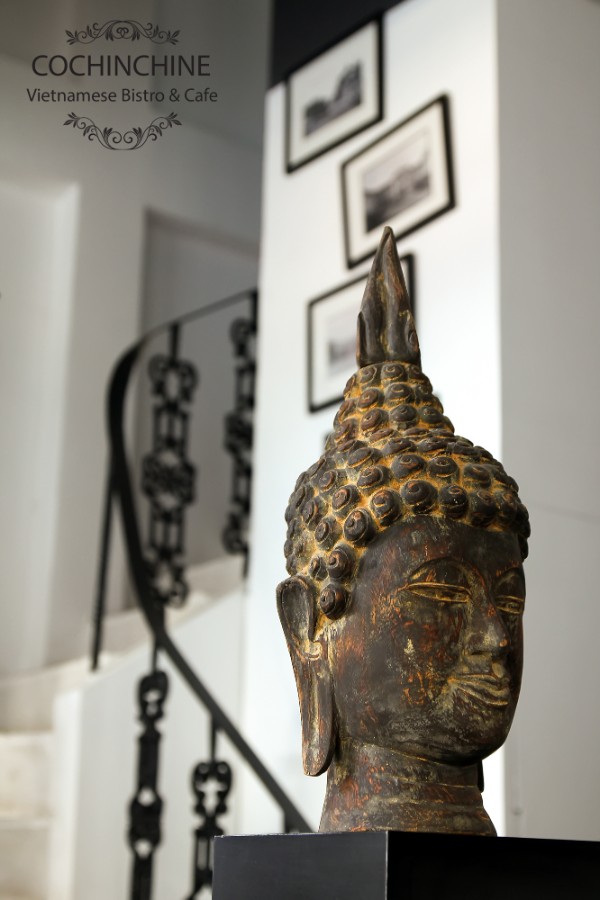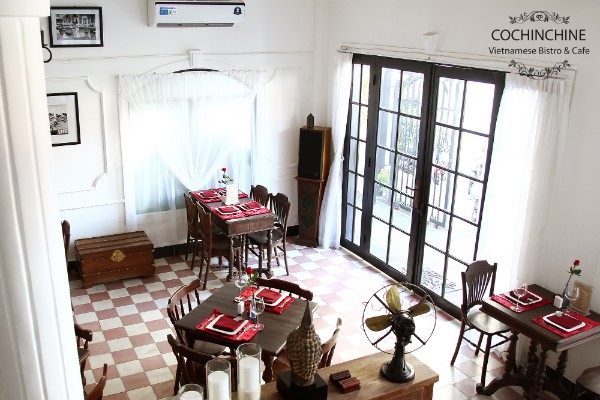 Stepping into Cochinchine, diners feel like stepping into the past, back to Saigon Indochina era when culture and architecture were under French influence.
The second floor brings out an incredibly warm feeling with hanging white curtains, highlighted with an antique French bed where diners can enjoy a truly private and elegant meal. Large dining table corner is a great place for friends and family gatherings.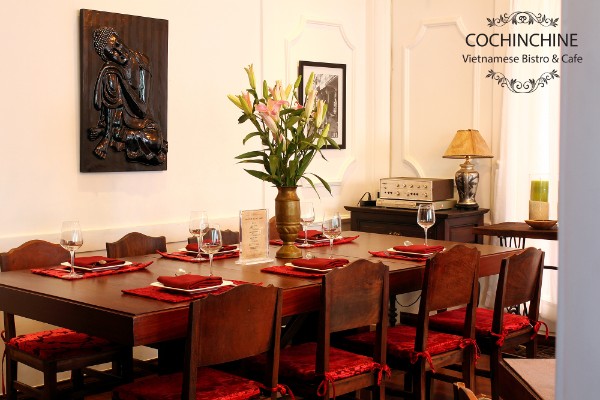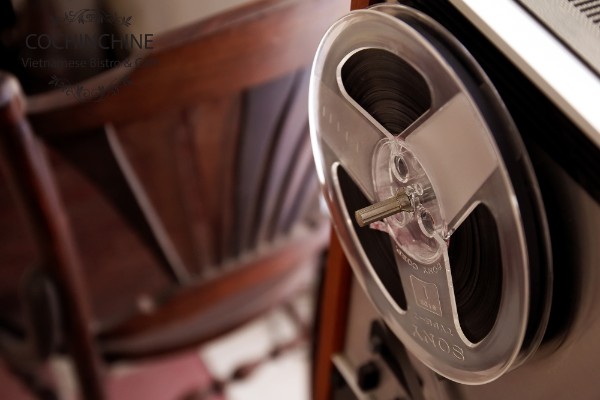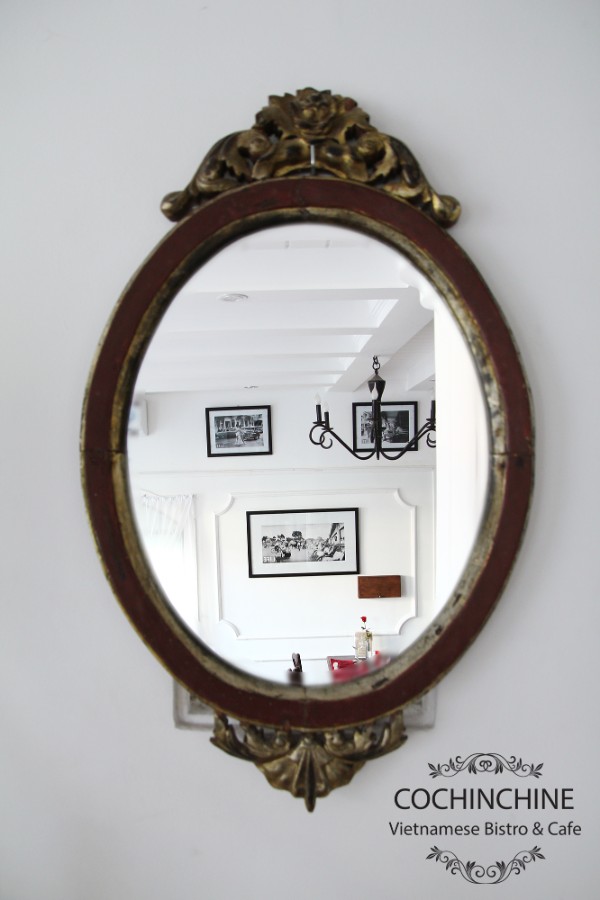 Specialties of Vietnamese cuisine from South to North with authentic flavors can be found throughout the menu. Vietnamese culinary & culture back from Indochina era are revived at an affordable price. Must try dishes include fried tofu with lemongrass, Jellyfish salad, Duck Curry, Northern specialty " Marinated grilled fish with rice noodles (Chả cá Lã Vọng)".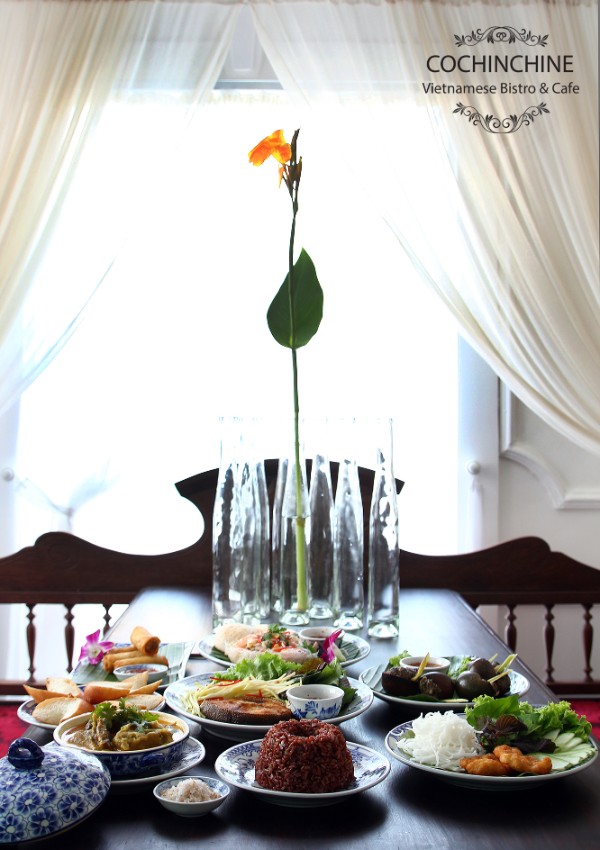 Besides serving authentic Vietnamese meal, Cochinchine also serves Vietnamese coffee and traditional Vietnamese healthy drinks such as roasted brown rice water, chia seeds water, herbal lemon juice, water chestnut with corn silk, with an average price of 35.000VNĐ.
CONTACT:
Cochinchine Bistro & Cafe Restaurant
Address: 5C5 Nguyễn Đình Chiểu Street, Đa Kao Ward, District 1, HCMC, Vietnam
Website: www.cochinchinerestaurant.com
Phone: 08 39 107 418.