In many things to do in Viet Nam, travelling to Con Dao is necessary things.  Pristine beach, fresh and delicious seafood, friendly local people and there is not stolen at all in this island. In this article, I will introduce 4 suggestion for you when you travelling there. I hope this post will neccesary before you come Vietnam.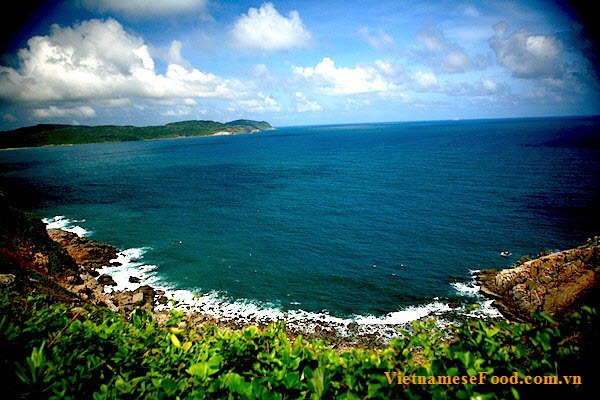 Con Dao, Vietnam.
1) Transportation:
At this time, there are two only flights to the island which are Vietnam Airlines and Air Mekong. All of the fights have to be transited at Ho Chi Minh City and the time of transit is quite short. Therefore, you need to carry your luggage quickly. In case of movement in Con Dao, driving motorbike is the best way; the vehicles are light and easily drive. Therefore, you could move around the island more simply.
 2) Hotels and Restaurants:
If you want to stay at the hotel which is near the beach, the Côn Đảo resort on Nguyễn Đức Thuận Street is the good choice for you. There are some hotels like Sài Gòn Côn Đảo resort, ATC resort on Tôn Đức Thắng Street having stunning view, clean and good services. However, these resorts do not provide the private beach for the tourists. The fee of these resorts there are acceptable which are from 1million-1,5million for one room.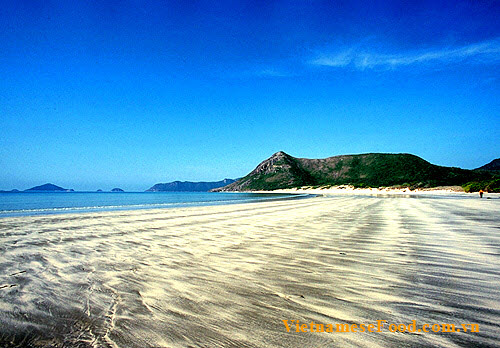 The seafood on the island is very delicious. There is one of many interesting things to do in Vietnam is finding the restaurant that provide the red grouper there. It is the fantastic and most delicious food on this island. The price of most of restaurants there are similarity, so you do not take for a long time to choose.
3) Historian Destinations:
– Võ Thị Sáu Tumb: Võ Thị Sáu was a historian hero of Vietnam as well as this island. She fought strongly against the enemy. She never gave up until she died. Her death was the motivation for the Con Dao's solider and local people to stand up against the enemy
– An Sơn Temple: this temple was built to show the respect and worship of local people to Phi Yến who was the king NguyễnÁnh's wife. In the war time, she strongly convinced her husband to fight the enemy. However, her husband did not listen and jails her on this island.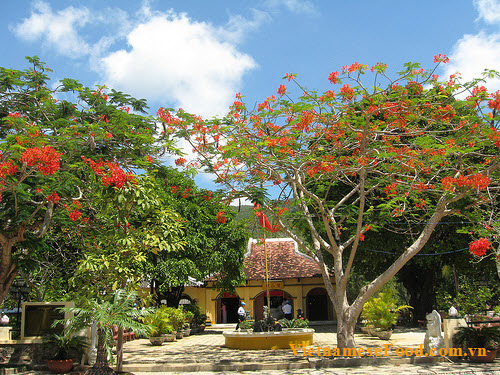 – Côn Đảo's Prison: the French colonial and American empire built 19 prisons to jail and torture the Vietnamese's soldiers as well as people who against their comment. They were considered as hell to kill people. Visiting these prisons is one of most popular things to do in Vietnam because you will see and understand more the heroic history of Vietnam.
4) Discover Travelling:
Similarity with Phu Quoc, the island is still wild and pristine. It is an opportunity and challenge for you to discover by yourself. Each discovering from the tourists assist the clear identity of the island, so the visitors are encouraged to discover more and more. The wild forest, beautiful beach and the stunning coral will make you happy.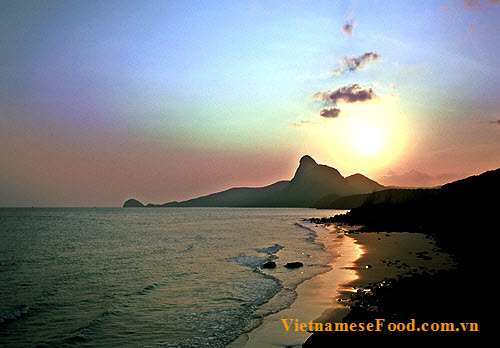 To sum up, the island does not have many souvenirs for tourist buying, but it sells a lot of specially food like dried fish and fresh fish. They are so cheap and delicious; it is also one of many things to do in Vietnam. Hope you have a safe and happy trip with your family and friends in my beautiful country.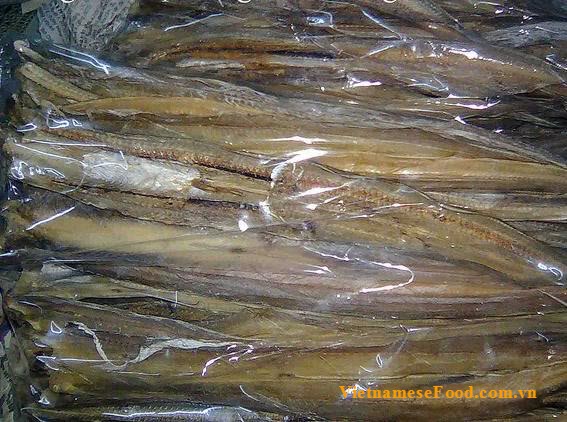 From EZ Vietnamese Cuisine Team.