When you visit Cà Mau, make sure you will not forget to taste many amazing food here. Two of them are Grilled Snakehead Fish (Cá Lóc Nướng Trui) and Salted Turtle (Rùa Rang Muối). They are two popular Vietnamese Street Food. So, are you ready to discover them with us?

Firstly, we will talk about Grilled Snakehead Fish (Cá Lóc Nướng Trui). As rustic, easy to make and characterize the South River region but Grilled snakehead fish has a very unique flavor. This one is one of well-known Vietnamese Street Food.
Firstly, I would like to talk about the process of making this food. Just catch the fish out of the river, washed, using bamboo rods across fish from head to tail and fish buried in haystacks, set on fire or plug rods into the ground and covered with straw took fire until the ashes. When cooked fish, scrape off scales were scorched to reveal white meat and aromatic.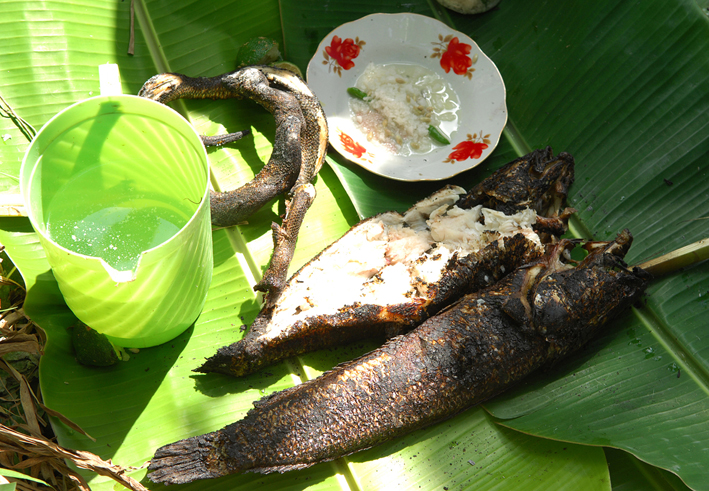 Fish baked just remove the meat with salt pepper, salt, which is kind of a sense of taste both salty spicy aromatic sweetness both of specialty grilled fish dishes of southern people. In the Mekong Delta, tactic usually eat grilled fish with tamarind sauce, wrapped in rice paper, herbs types of food is very good.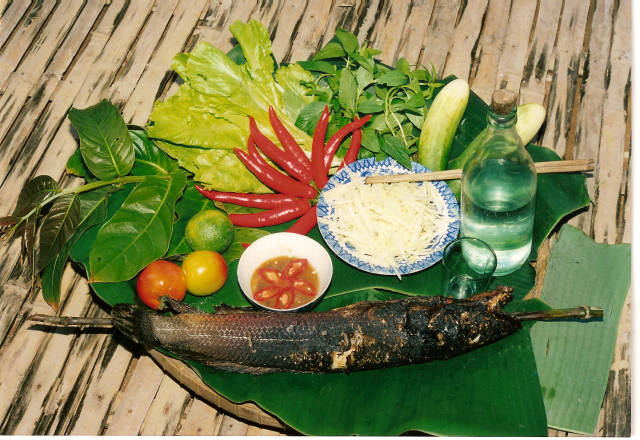 One more Vietnamese Street Food, I would like to introduce is Salted Turtle (Rùa Rang Muối). Turtle is a wild animal there are many areas in Ca Mau mangrove. There are many types of turtles, which are golden turtle, tortoise cover, rinse, breath turtles, tortoises count the most delicious golden turtle, turtle cap followed, without the "help spend" rinse, do not eat turtles or turtle breath night is just as the name implies, the smell is not that good then.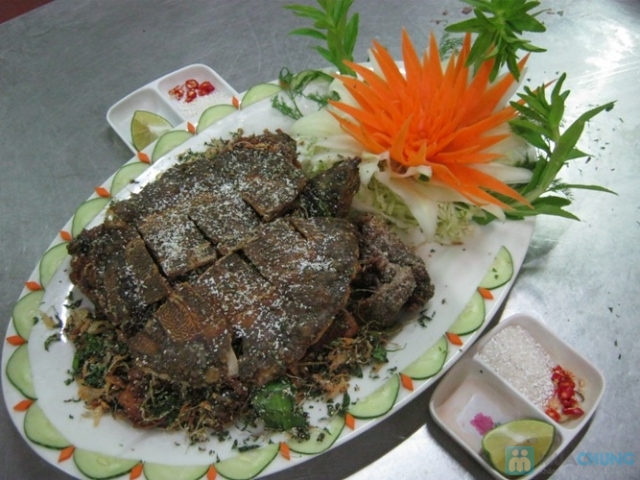 Previously turtles live in the wild so many people are spoiled for hunting Mau brought to market. Recently, to protect wildlife from extinction to Ca Mau provincial government has banned hunting wild turtle trade that allows only animal trafficking turtles (like one shrimp, crab, thus oysters or clams). Turtles can make a lot of delicious food, but the food is still delicious salted turtle, and easy to make, easy to find spices, has been enjoying a particularly rustic origin of the Ca Mau.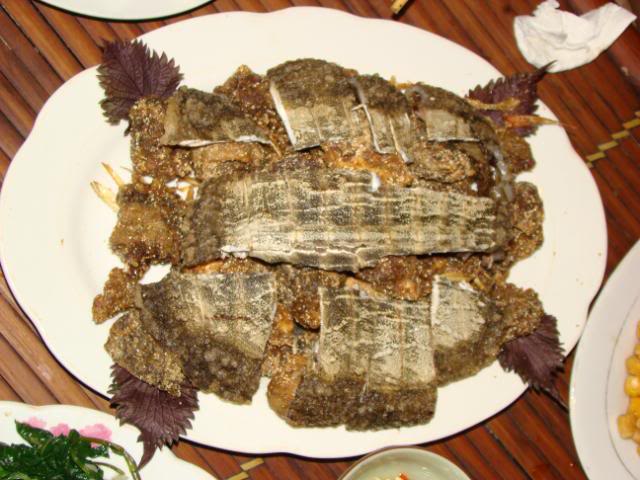 To sum up, when you are planning to visit Vietnam, especially Cà Mau Province, I hope this post can give enough information for all you guys. Hope you like these two Vietnamese Street Food and have a happy trip in my beautiful country.
From EZ Vietnamese Cuisine Team.