One of my favorite Vietnamese Soup Recipes which I have learnt from my talent mommy is Taro Soup with Shrimps (Canh Khoai Môn Nấu Tôm).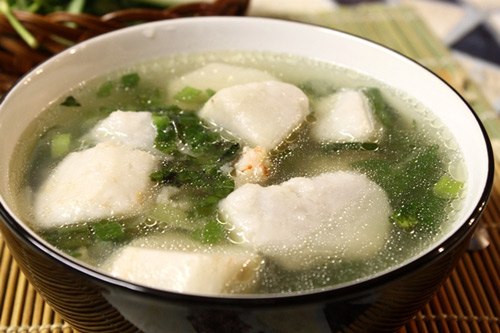 Taro Soup with Shrimps (Canh Khoai Môn Nấu Tôm)
 
The specific flavor from taro and sweetness from fresh shrimps are combined will create one of fantastic Vietnamese Soup Recipes which you cannot deny for eating. Now, trust me; follow my instruction below and let us create something new for your meals.
Ingredients:
Some taros
Fresh shrimps (150g – 200g)
Long coriander herb leaves
Salt, pepper, fish sauce, spring onion.
Process:
Step 1: Clean and peel off the skin of shrimp. Pull out the black lines on their backs. Smash well and marinate a little salt, Maggie seasoning powder, fish sauce, pepper, mix well. You can use young pork chop instead if you cannot shrimp like my boyfriend.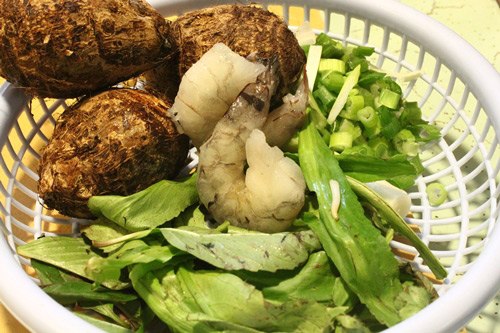 Step 2: Peel off the cover of taros, clean and slice into equal 4 pieces. Clean long coriander leaves and spring onion, slice small.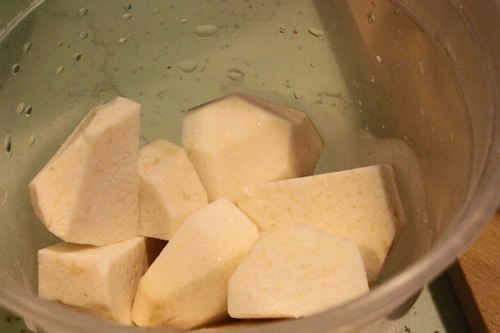 Step 3: Heat the oil, add purple onion and fry until it is fragrant. Next, add shrimps into pot and fry quickly in 2 – 3 minutes. Then, pour more 3 – 4 bowls of water plus sliced taro. Here is the important step to create one of fantastic Vietnamese Soup Recipes from my mommy.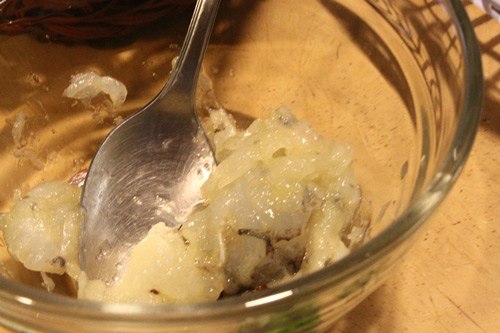 Step 4: When taro is soft, season with salt, sugar, Maggie seasoning powder to suit your flavor. Turn off the heat and sprinkle more sliced coriander and spring onion plus pepper on top.
Finally, you can proudly say that you just finished one of interesting Vietnamese Soup Recipes for your family meal. Is it delicious? The combination between this soup with long coriander leaves will create a specific flavor which you cannot deny. Hope you will love it and good luck for your cooking.
From EZ Vietnamese Cuisine Team.