Stuffing Rambutan with Grinded meat soup
is one of stunning
Vietnamese Soup Recipes
. Rambutan is the fruit have vitamin synthesis, everyone just use it for dessert. However, today we use rambutan as raw materials for rambutan soup stuffed meat, so this dish is very nutritious for your family, especially relieve the heat of summer.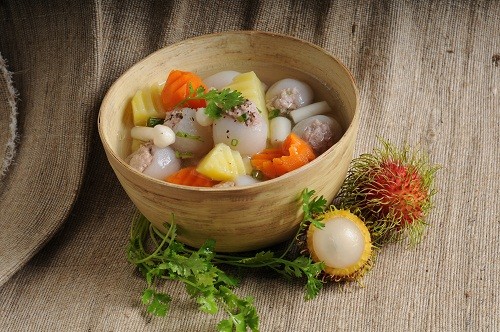 Stuffing Rambutan with Grinded Meat Soup
Do you want to know how to cook one of amazing and strange
Vietnamese Soup Recipes? Let us follow our recipes, do all the steps, I ensure you will cook an amazing dish totally.

Ingredients:

12 rambutans
100 grams: mushroom
200 grams: potatoes
150 grams: carrot
300 grams: pork ribs
100 grams: ground meat
100 grams: Seasoned Pork paste 
50 grams of green onion, cilantro coriander.

Process:

Step 1:

Put pork ribs in stew pot with 700ml water in 30 minutes.

 

Rambutans peeled, cut the grains, and take out seeds, not broken.

Mushrooms washed and sliced 3 cm.

Peeled carrot, and potatoes, clean and cut into hexagonal.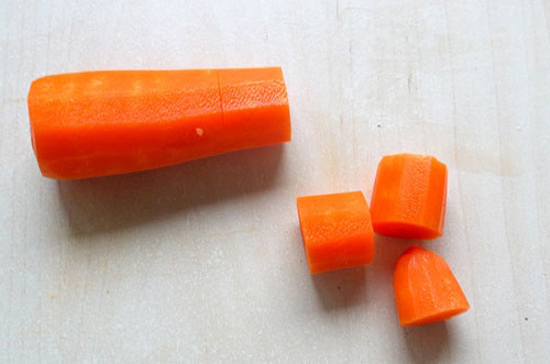 Sliced Scallions and cilantro coriander.
Step 2: Make the filling
Knead ground meat and Seasoned Pork paste together, add a small amount of finely cut root of scallions, and knead until meat is smooth.
 
Taste with a teaspoon of seasoning. Stuffed ground meat on each rambutan.
Step 3: Cooking soup (To make one of stunning Vietnamese Soup Recipes like this dish more delicious, you must follow this step carefully).
Put carrots, potatoes in a pot of broth, stew until cooked.
Add rambutanss stuffed ground meat into the stew pot for 10 minutes, add mushrooms for 3 minutes and turn off the heat.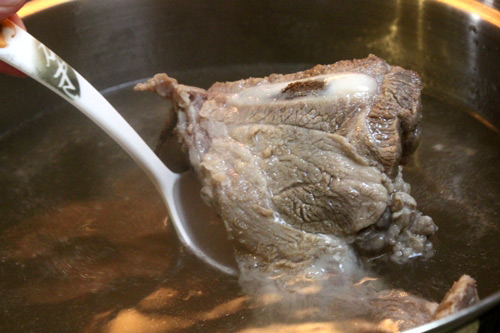 Ladle soup into bowls, sprinkle scallions and cilantro corianders on bowl, add a little pepper, can be used in with noodles or bread.
To sum up, one amazing soup have done already. Serve this dish with steamed rice. It is more appetite when eat with your family. How do you feel about this soup? Are these steps hard to follow? To let us know, comment on the box below.  And do not miss our next posts about Vietnamese Soup Recipes on tomorrow. Good luck for your cooking.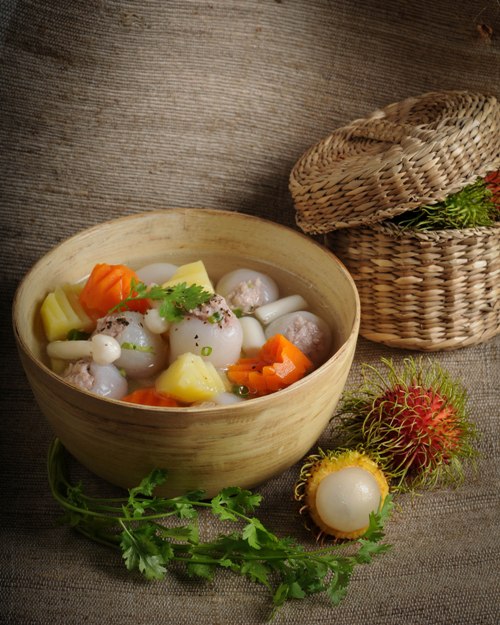 From
Vietnamese Food
Team.