Stir-fried Beef with Ginger and Onions (Bò Xào Gừng và Hành Tây) which is one of Traditional Vietnamese Food; is my very first foray into stir frying beef. After taking inspiration from cooking series on television, I proceeded to the supermarket, bought myself some beef flank slices, spring onions and ginger and did this. As I did not memories her recipe, I more or less guessed the seasoning involved. There was an added bit of anxiety as we had two friends over for dinner and I was going to serve them something I am cooking for the first time.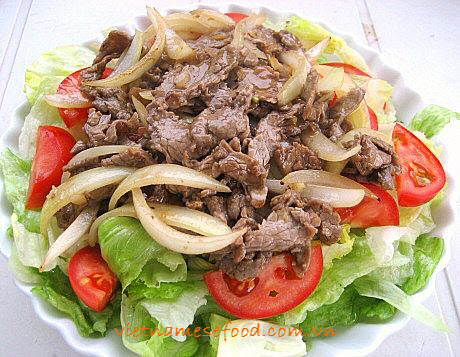 Before you cook this Traditonal Vietnamese Food, you need to consider some hint. Some of the beef flank slices were a bit chewy – must be the ligaments or tendon or what-not. If you see some whitish looking "rubber" in the meat, just slice it off. Heat the work for a while and then adding the oil and fry ginger till aromatic later.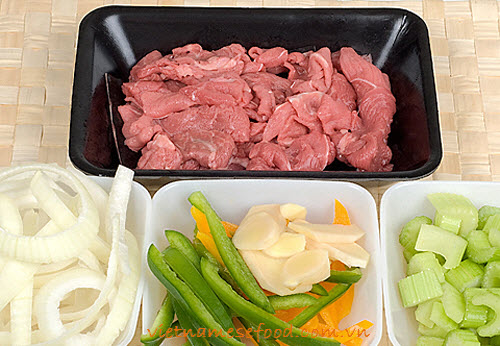 Add garlic and continue to sauté till beginning to brown. Add beef and spring onions and stir fry whilst adding seasoning. Stir fry till beef changes color like above. Finally, you need to add about 2 tablespoons of corn starch and stir well prior to serving.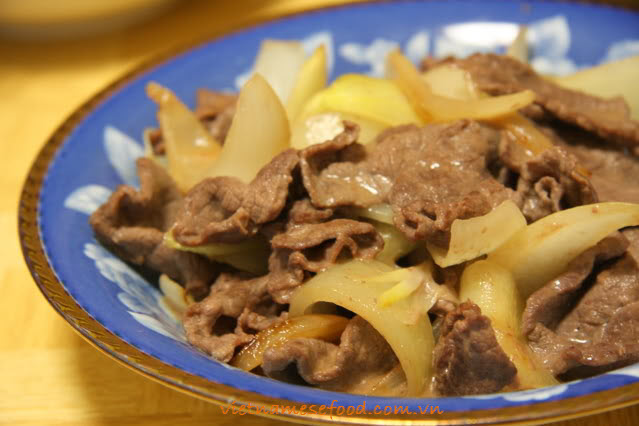 If you find this Traditional Vietnamese Food too dry, add water gradually. If you added too much water, add a bit of corn starch to thicken the gravy. So you need to be careful when adding water, you may spoilt all of your efforts by one careless moment.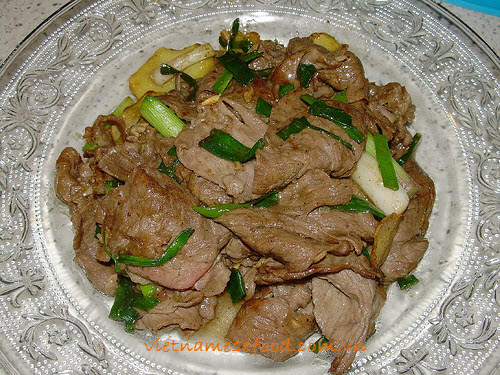 Now you can serve warm preferably with white rice. On the cold day, especially the winter time this Traditional Vietnamese Food is one of my favorite choices. I hope you might like this one and try to make it after reading this article. Have a good appetite.
From EZ Vietnamese Cuisine Team.