Vietnamese Street Food is developing quickly day by day. Today, I will tell you one stunning dish which I really love eating in these days. It is grilled squids with chili powder. Squids with white slices, crispy, spicy which combine together will create an amazing flavor for you.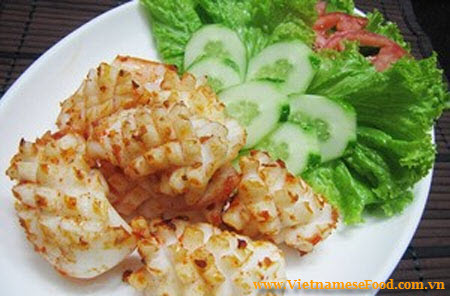 Squid is a popular seafood which usually can cook to many ways. Now, I can tell you some popular processes here: grilling, stuffing with meat, frying or even steaming. Each way will bring a different flavor for you.And one of popular Vietnamese Street Food about Squids, it is Grilled it with Chili powder. It is really easy to cook but can create a stunning flavor for anyone who has a chance to taste it. The process of making grilled squids with chili powder is not difficult.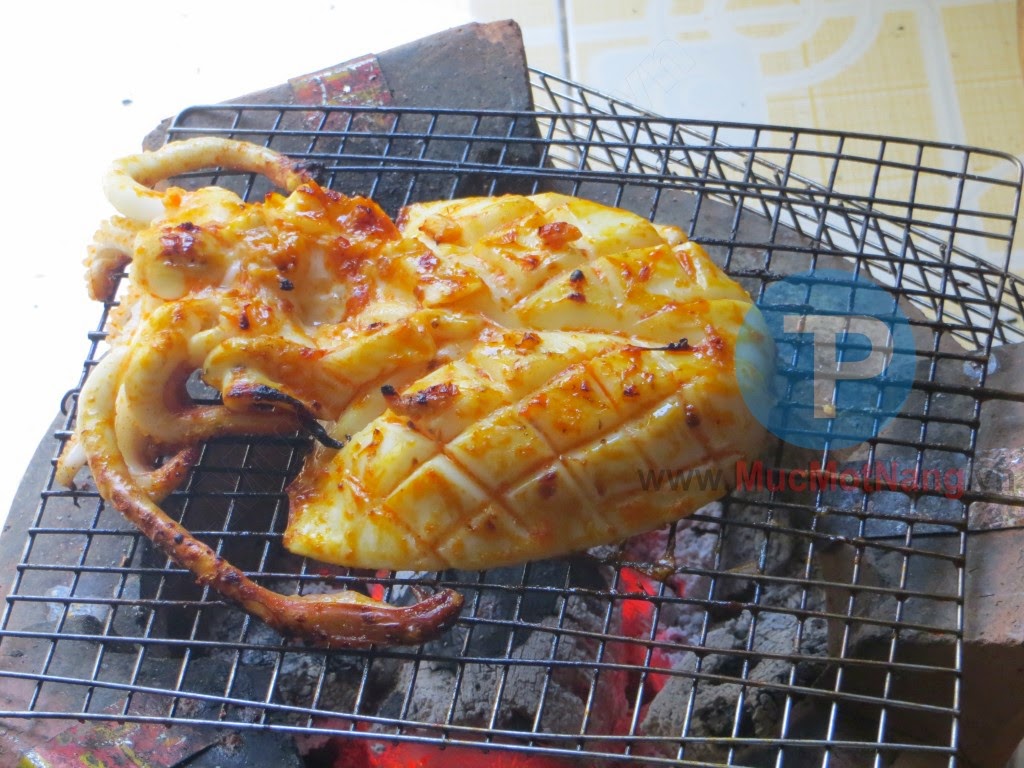 Firstly, you have to choose fresh squids. Clean and slice them. However, you can use whole squid to grill, but you have to cut some line on the surface of squids to marinade spices as salt, pepper, garlic, sugar,chili powder, oyster sauce and sesame oil. Next, bring them to grill, remember you should change faces of squids when grilling to make them are not burned.
You can use it with pepper salt sauce or chili sauce. If you love vegetable, you can add some sliced tomatoes and cucumbers on dish. Its flavor is really amazing. That is the reason why I really love this Vietnamese Street Food.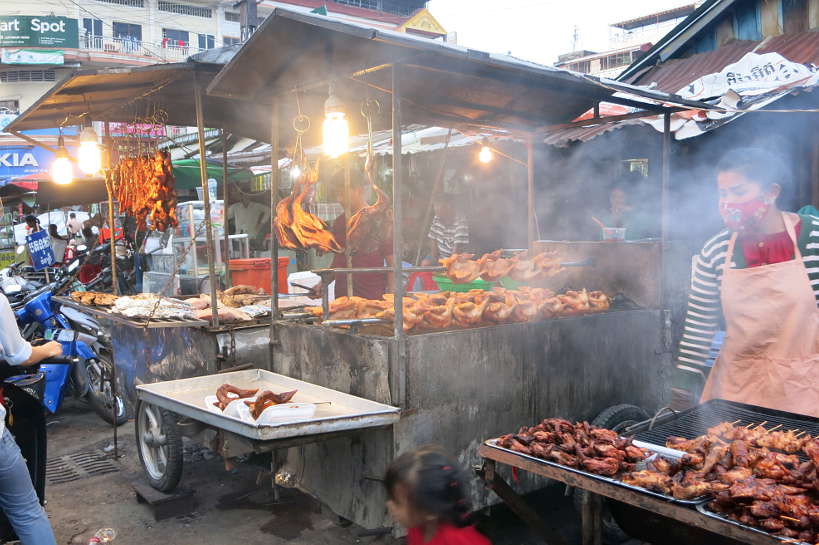 To sum up, in Ho Chi Minh, you can enjoy this dish at seafood restaurants from cheap to expensive ones. However, if you have a good stomach and want to discorver about life in Vietnam, you should enjoy this Vietnames Street Food on streets, of course. Their prices only around are 50,000 VND (2,5$US) to 100,000 VND (5$US). Hope you and your family will have an amazing trip in Vietnam.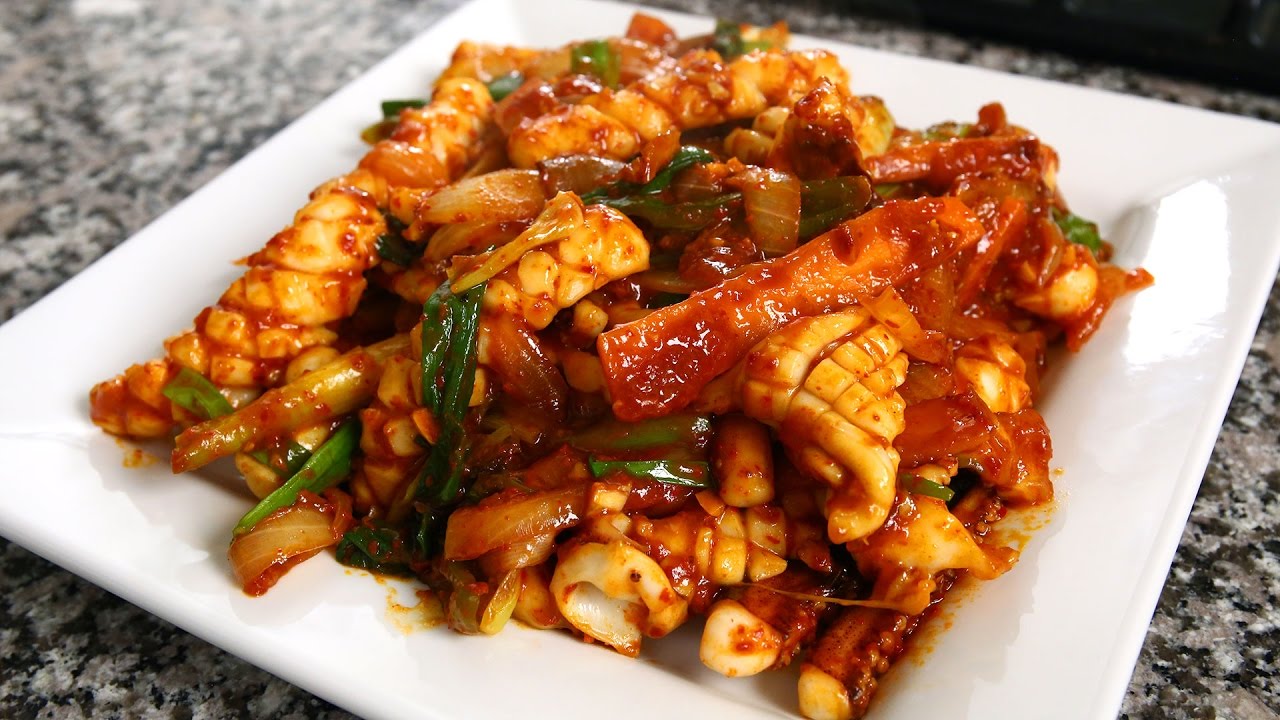 From EZ Vietnamese Cuisine Team.