From many places About Vietnam, situated in Mekong Delta, Soc Trang Province (Tỉnh Sóc Trăng) is surrounded by Tra Vinh, Vinh Long, Hau Giang, Bac Lieu and East Sea. There are 72km seaside, two river mouths and 30,000ha alluvia ground. Influenced by oceanic weather, the province has two seasons: the rainy season lasts from May to November and dry season lasts from December to April next year. Annual average temperature is 27oC. Annual rainfall is 1,840mm.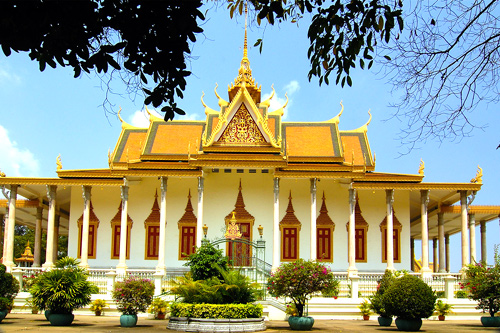 Tourism:
Soc Trang is covered by vast rice paddies, shrimp lagoons, luxuriant fruit gardens like longan, rambutan, durian, and orange. Viet (Kinh), Khmer, Hoa ethnic groups live together here. The province has 89 pagodas of Khmer group, 47 pagodas of Hoa people. Ma Toc (Bat), Khleang, Chruitim Chas, Chen Kieu, and Buu Son Tu (Set) are famous pagodas.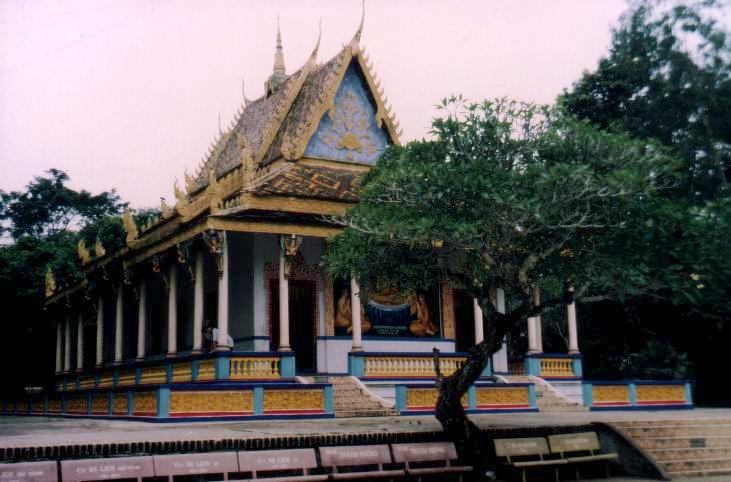 Coming to there, tourists like to taste tropical fruit in My Phuoc River Islet, or join many recreation and entertainment activities in Binh An Tourist Resort. Chol Chnam Thmay, Oc Om Boc festivals, Ngo Boat Race also attract many visitors. 
From 2010-2011, Vietnamese Guinness declared top 50 Best Vietnamese Food. Soc Trang was so proud because there were 2 foods in Soc Trang were accepted. They are Pía Pastry and Lèo noodles.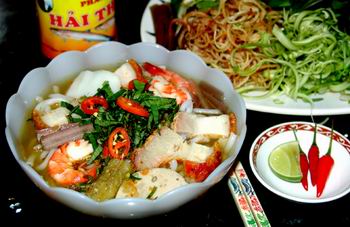 Leo Noodle
 
Pía Pastry (Bánh Bía) was from Chinese, but it had not been popular until Sóc Trăng distributed it around Vietnam. Pía Pastry is similar with Moon Cake; however the cookers put the yolk and durian inside the cake. On the surface of the cake, the producers put the red mark of the producer's address and name. If you live the Moon cake and cannot wait to the Moon Middle festival, you can buy Pía cake instead. Another popular food is Lèo noodles. This noodle is making by combining cultural cooking of three countries which are Khmer, Vietnam and China. So enjoying Lèo noodles is the best way to know three cultural cooking of these countries. The noodle is typical made by Vietnamese methods, the ingredients are mostly from Khmer and the broth is followed by Chinese's way. If you have chance, come and enjoy this special dish.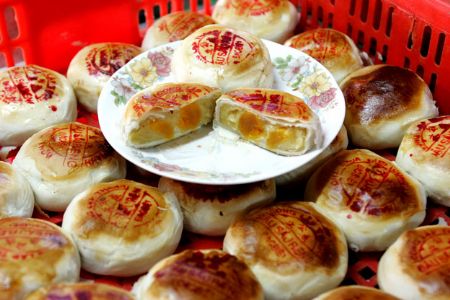 Pía Pastry (Bánh Pía)
 
From EZ Vietnamese Cuisine Team.