Saigon Notre Dame Basilica
(Nha tho Duc Ba)
also has another name is Immaculate Conception Cathedral Basilica, is the biggest church in Ho Chi Minh City. It is also one of
Vietnam Popular Destinations
. It has two bell towels with 60 meters height, at the central of City. This is beautiful religion architecture of Vietnam which attracts many tourists most.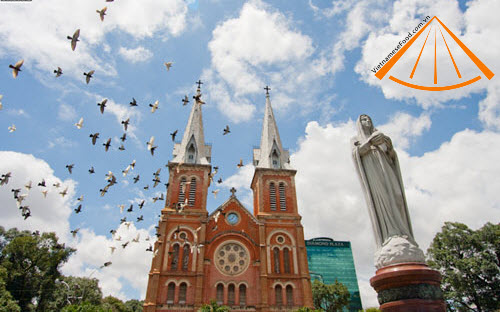 On 7th October 1877, bishop Isidore Colombert and architect J.Bourad put the first brick to build the Church and directly supervise in 3 building year (April 1880). All materials such as cement, irons, screw… comes from France.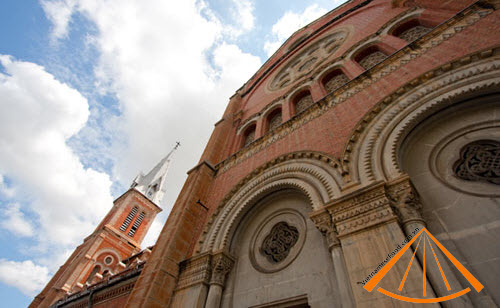 In 1959, the status of the Peace Virgin Mary, which made by precious marble, brought to Ho Chi Minh from Rome and put in front of the Church. Therefore, it's called
Saigon Notre Dame Basilica

 (Nha tho Duc Ba)
. The status of Virgin Mary has the straight position, her hands keeps the Globe, on the Globe put the Cross and her eyes looks up in the sky praying for the world. With this architecture, it obviously becomes one of
Vietnam Popular Destinations
.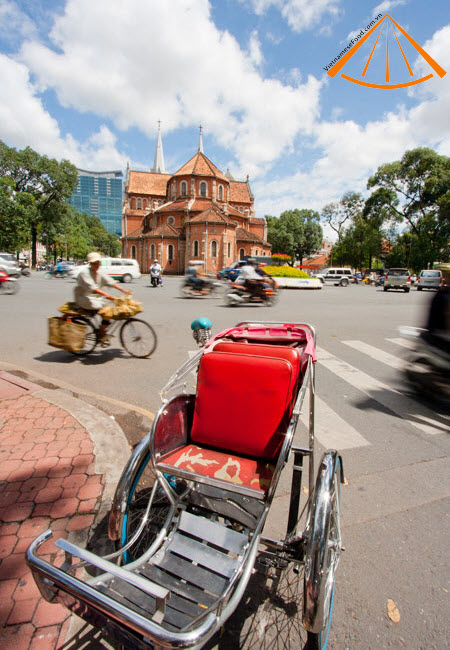 One more reason why this place becomes one of Vietnam Popular Destinations, Saigon Notre 

Dame Basilica 

(Nha tho Duc Ba) is 91 meters height and 35,5 meters width. The most beautiful impress is the wall. All bricks were brought from Marseille, France. It still keeps the color until today. The second impress is the Swiss Clock

which put in front of church's dome. Working 130 years, the clock still does well. Front of Church is Park with 4 streets creates the Cross. The central of Church was designed by G.Ciocchetti in 1959.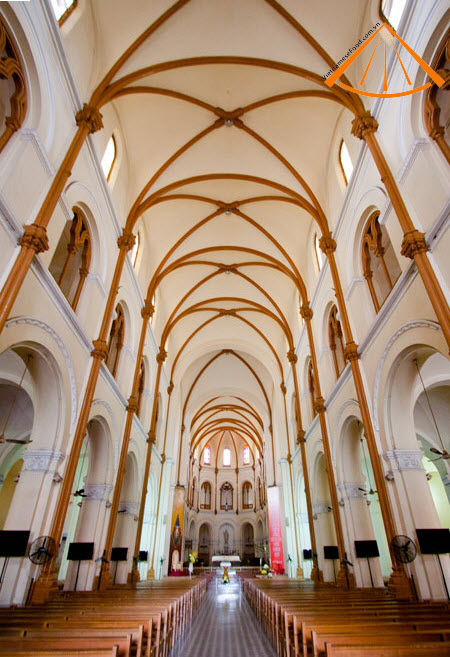 Today, Saigon Notre Dame Basilica (Nha tho Duc Ba) is not only cultural place, but also is popular of tourists from many countries on the world. So, make sure that you took a note about one of Vietnam Popular Destinations like this place in your diary travel book before visiting our countryFrom EZ Vietnamese Cuisine Team.