Next post About Vietnam, I will introduce about Hau Giang Province (Tỉnh Hậu Giang). It belongs to Mekong Delta. It borders with Can Tho City, Vinh Long Province on the north, Bac Lieu Province on the south, Soc Trang Province on the east, and Kien Giang Province on the west. Hau Giang is located on complicated network of rivers, springs, and canals such as: Hau, Cai Tu rivers, Quan Lo, Phung Hiep, Xa No, Xang Nang Mau canals.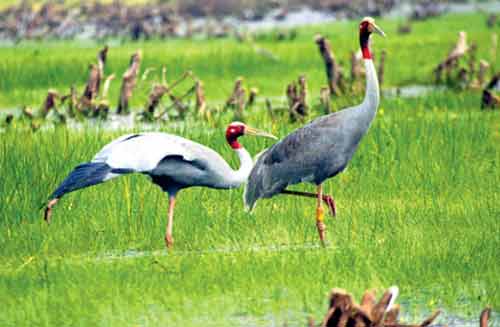 Climate:
The climate is harmonized with few of storms. It is hot, humid all year. Rainy season lasts from May to November, and dry season lasts from December to April. The annual average temperature is 27oC.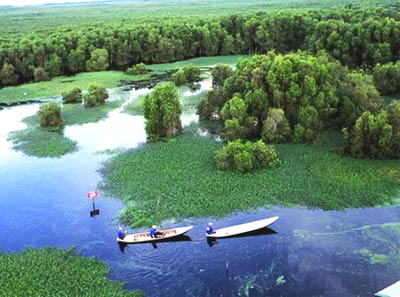 Tourism and Economy:
Hau Giang has advantage of growing rice and fruit tree as well as rearing aquaculture. The province is famous for Phung Hiep Floating Market. From seven branches of Mekong River, hundreds boats join in floating market to sell various fruits and other things like other market. The name 'Phung Hiep snake market' is well-known to foreign tourists. Visitors from over the world come to that market to taste snake liquor and to see the dangerous snake dance.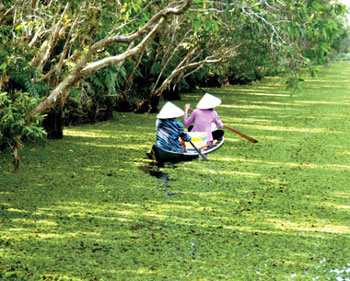 Hau Giang is also proud of the Historical Site of the Provincial Party Committee's Base and Long My Historical Site. Long My preserve many interesting things about the glorious history in resistance war. There are also facilities for entertainment and recreation. In Long My, tourists enjoy seeing numerous of storks of various types and 30 typical species of birds in stork sanctuary. 
Many people said that you are considered not visiting Hau Giang, if you have not enjoyed ghost knife fish. Almost restaurant or street vendors in Hau Giang, they all serve the food that relates to ghost knife fish. They really proud their special food, they always introduce and invite this food to the visitors. There are many style of cooking this ghost knife fish. However, I think the best luscious is ghost knife fish hot pot. The crunchy of fish' meat and the sweet of broth are so delightful.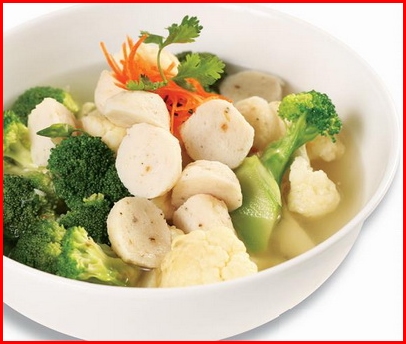 Ghost Knife Fish Ball Soup
 
Hau Giang also has one juicy fruit that is Nam Roi grapefruit. The quality and the form of this fruit is perfect. The toothsome and sweet of each piece create a long tasty flavor. If you are in diet process, here is a great choice for you. Eating one this fruit per day can help you reduce 3 – 5kg in 1 month at least. Moreover, it can help you get a stunning skin ever.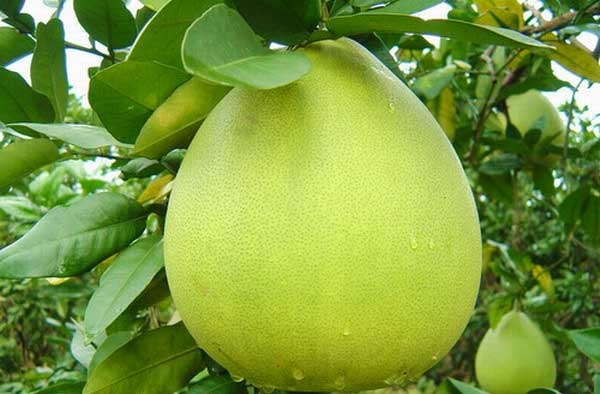 Nam Roi Grapefruit
 
From EZ Vietnamese Cuisine Team.