Amaranth soup with shrimp
is one of delicious
Vietnamese Soup Recipes
. As you may know amaranth is a useful vegetable for people, it brings many benefits for your heath especially your liver. A recent research showed that amaranth is likely to increase the elimination of radioactive substances, toxic clearance as many sterols, unsaturated fatty acids.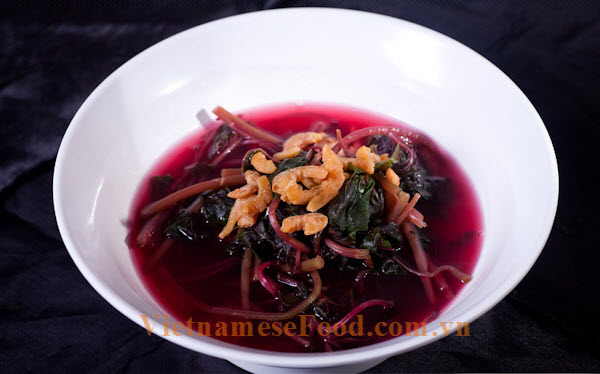 Because of the benefits of amaranth, today I will show you how to cook one of amazing
Vietnamese Soup Recipes like this dish which is really good for your health, especially your liver. To make your health better, please follow our steps below now.

Ingredients:

– 1 bunch of amaranth
– 200 gram Shrimp
– 2 teaspoons seasoning
– 1 tablespoon fish sauce
– ½ teaspoon of pepper
– 1 teaspoon of sugar, MSG
– Scallions, cilantro.

Process:

Step 1:

– Peeled shrimp, marinated with pepper, MSG and seasonings.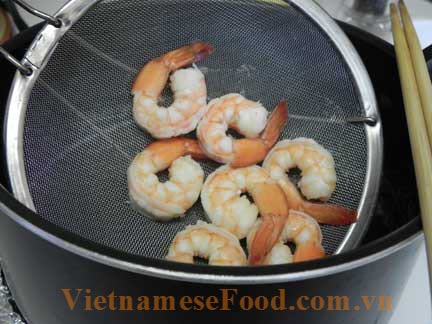 – Pick, wash amaranth, sliced shortly, chopped cilantro and scallions.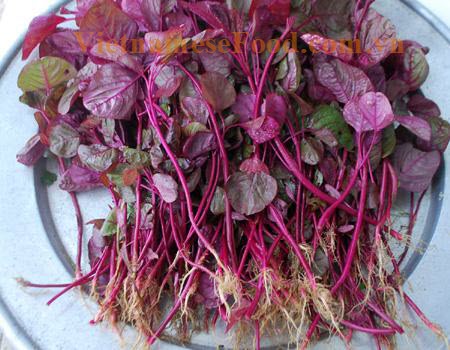 Step 2: I suggest that this step is quite important to make one of
Vietnamese Soup recipes like this dish better and more delicious, please be careful.

– Place the pot on the stove, fried leeks for fragrant. Drain fried shrimp until cooked.

– Pour on the pot about 2 liters of water, waiting for the water to boil, add amaranth into pot.

– Seasoning with salt, sugar, fish sauce to suit your taste. Set small heat, skim foam.

– Take the pot down, ladle soup into bowl, sprinkle cilantro and scallions on the top.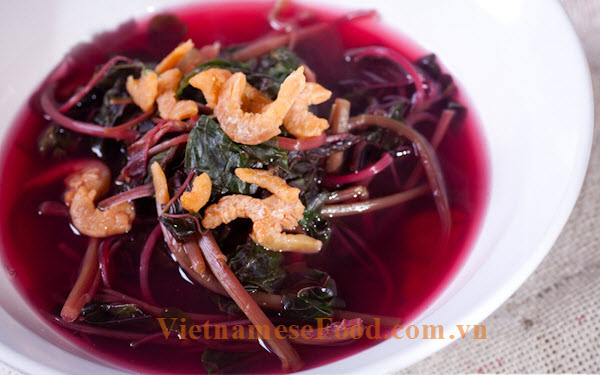 To sum up, you finished an stunning dish. This soup is extremely simple to cook, winter is coming, and it is the best idea when eating a hot soup bowl with steamed rice with your family. I ensure that your meal will more delicious and copious when having this amazing dish on the table. Hope you like this recipe and do not miss our next posts about
Vietnamese Soup recipes on tomorrow. Good luck with your cooking.

From Vietnamese Food Team.