In previous years, when the Hang Be Market was existing; most of housewives were busy there. They came for buying food to prepare the diner for their husband and son. Some of office's staffs came there for enjoying snacks or diners instead of cooking at home. One of favorite food there is Vietnamese Mixed Pho Noodle (Phở Trộn). This dish is so popular and delicious. It belongs to Vietnamese Food Pho, however its taste is completely different with traditional Pho.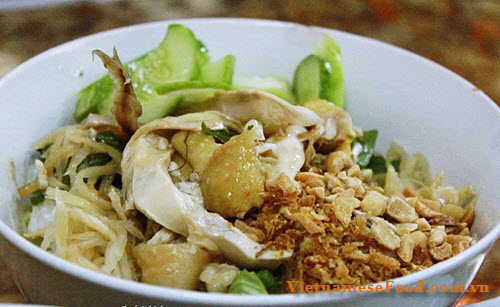 In the middles of this market, there was one street vendor selling this Vietnamese Food Pho. You may not believe that the number of customers come there were so crowded even it was afternoon and the temperature was so hot. You might see some customers had to sit at another vendor to eat this dish due to the vendor had limited seat.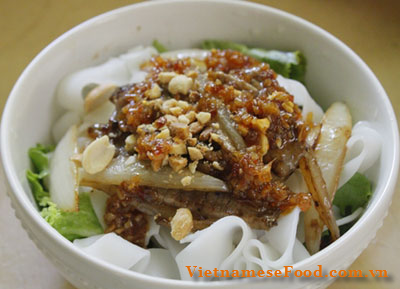 The name of this Vietnamese Food Pho can make many people think it come from the Chinese people. However, this dish totally belongs to the Northern people; the Southern people seemed do not know it. Nevertheless, the cooking styles and ingredients of this dish is similar with Ho Chi Minh's noodles.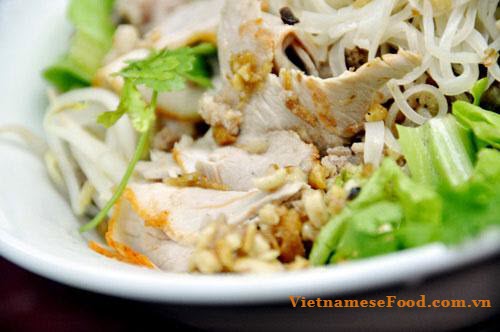 The Pho's noodles are add into the bowl and then put some pork chop, herbs, peanuts and dried scallions. Next, the cookers will add some sour sauce into the bowl to make it more delicious and has a different taste. This sauce is most important ingredients to make this dish delicious. Each vendor has a different way to make this sauce and they keep it as a secret cooking. Therefore, you may enjoy the distinguish taste in different restaurants.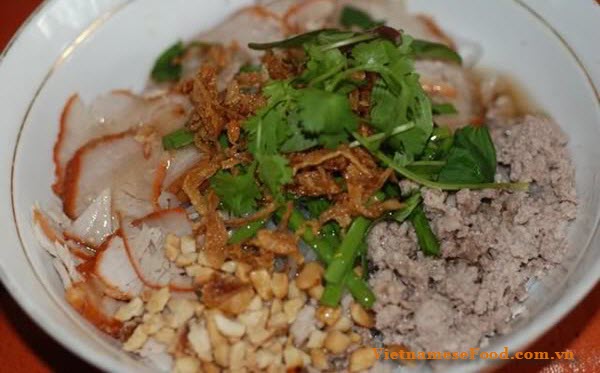 I have never ever enjoy this Vietnamese Food Pho, however my friend suggest it to me many times. If I have chance and time come to Hanoi's capital. I will find out the restaurant selling it. And when you can, please try it and write the taste on our website. Hope you have a happy trip with your beloved family and friends in our beautiful country. Good Luck and Merry Christmas.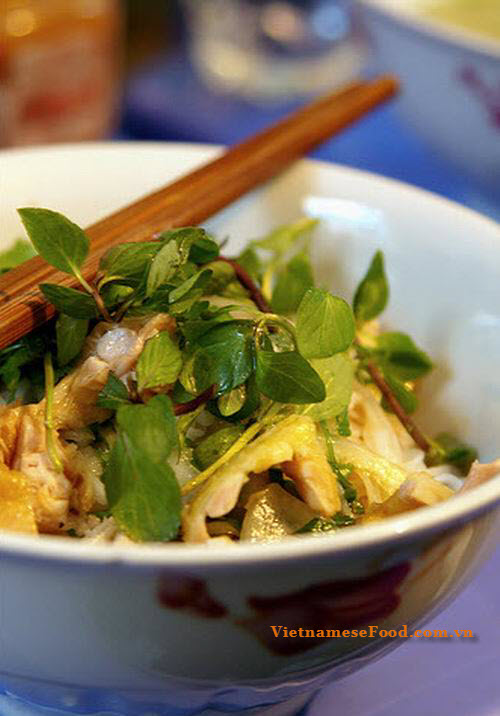 From EZ Vietnamese Cuisine Team.