Today, I will introduce one more easy
Vietnamese Recipes Vegetarian
. It requires only about 30 minutes to cook. It is
Fried Mixed Vegetable
. This dish  always is the optimal choice for everyone on full moon days, mosquito nets.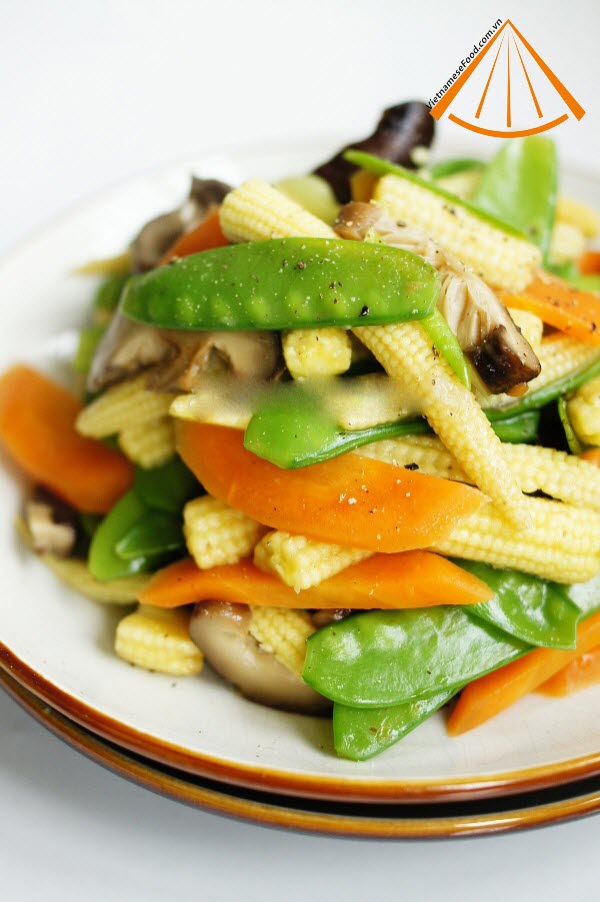 Now let's start cooking one of stunning
Vietnamese Recipes Vegetarian
for your family and friend with me, Ok? It's really easy for you guys to follow.
Ingredients: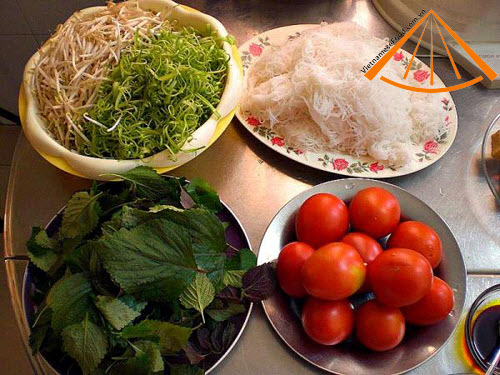 1 carrot
200gr baby corn
4-5 shiitakes
100g peas
A few branches of scallion
Seasoning: soy sauce, sugar, salt, cooking oil, flour.
Process:
Step 1: Washed peas, cut, and removing thread on 2 sides of peas
*** Washed corn, cut in half. Sliced carrots as small size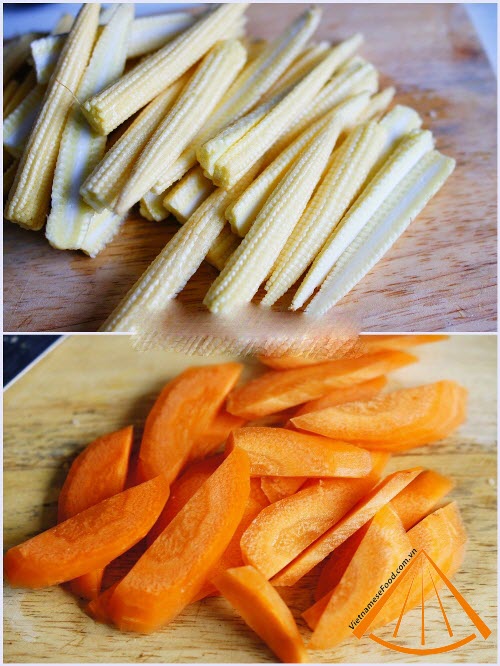 *** Cut green onion for 0.5cm diagonal, soaking shiitakes and cut corners and slice it for 0.5cm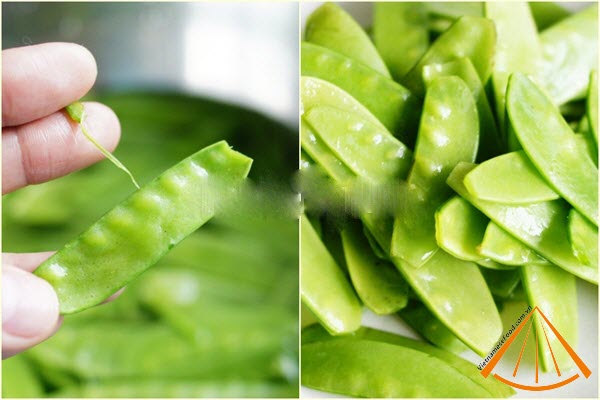 Step 2: Fry Vegetable together.
*** Add oil, garlic until fragrant (vegetarians do not eat garlic, so you should remove garlic,) then add baby corn and carrots on pan and stir well. From my experiences, Vietnamese Recipes Vegetarian should use vegetable oil or soya oil, it is better for other ones for vegetarians.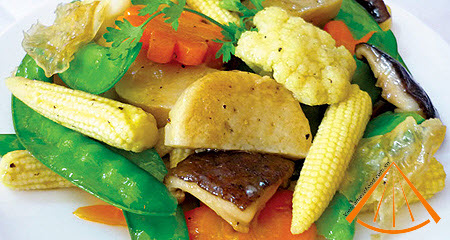 *** When baby corn, carrots were cooked, add peas and mushrooms on it. When fried, you should remember to add a little water to vegetables cooked evenly and without burning the pan. Finally, add green onion. Tasting seasonings, including soy sauce, salt, and sugar to suit your taste.
Before you turn off the stove, sprinkle a little flour to the pan of vegetables. Doing so, it helps stir stick, sleek, eye-catching.
A stunning Vietnamese Fried Mixed Vegetable dish is ready. Serve one of delicious Vietnamese Recipes Vegetarian like this dish with rice and vegetable soup. Now, you can invite your family to enjoy you cooking. Good luck to you.
From Vietnamese Food Team