How do you know
About Vietnam
? You want to travel around Vietnam? I think the best way is that you should understand the geography there firstly. One of important geography's knowledge is that knowing the provinces there.
Tuyen Quang Province (Tỉnh Tuyên Quang)
is one of Vietnamese places, so I would like introduce it to you now. Situated on Far-North East, Tuyen Quang Province is surrounded by Ha Giang, Cao Bang, Yen Bai, Bac Kan, Thai Nguyen, Phu Tho, Vinh Phuc provinces.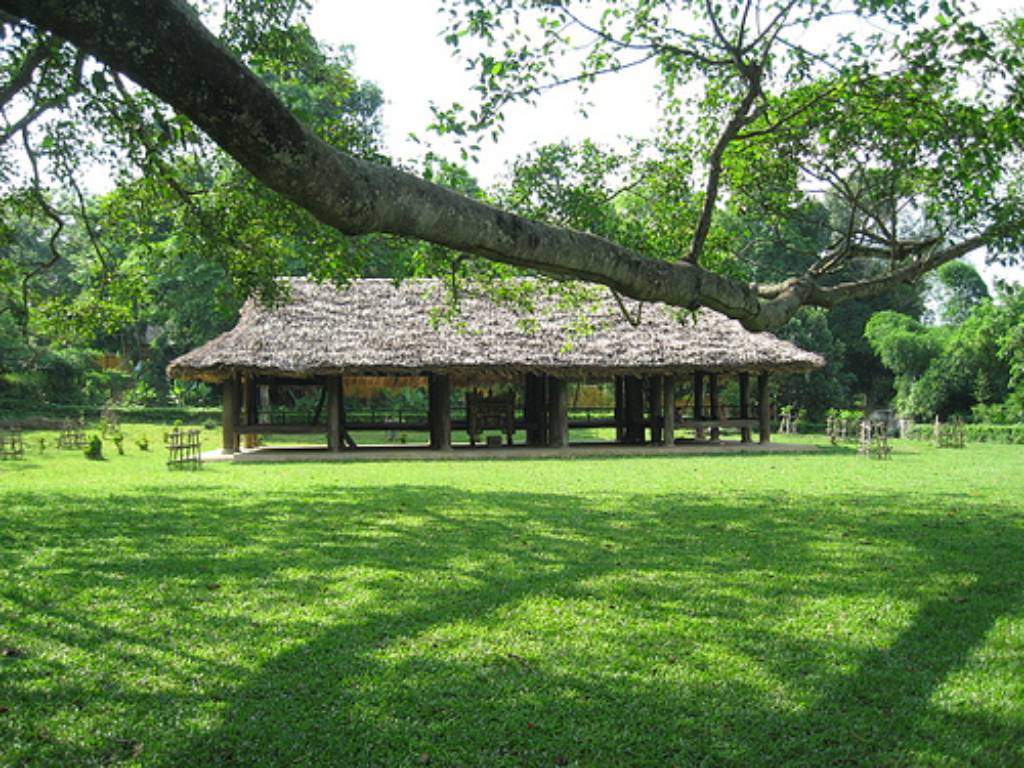 Mountains occupy almost area of province. The province has natural potentiality of primitive forest and mineral. The main rivers are Lo and Gam. Influenced by tropical climate, the summer is very hot. There are two seasons: dry and rainy. Annual average temperature is 24
o
C.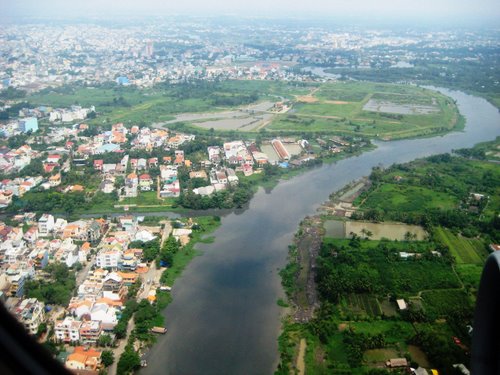 Gấm River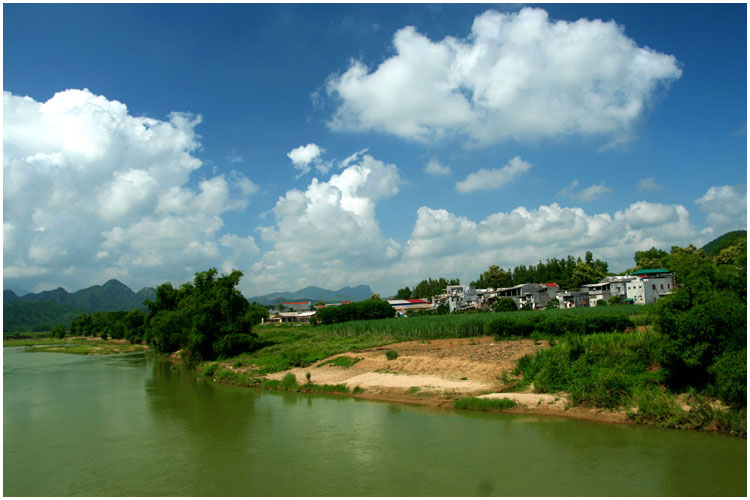 Lô River
 
Tourism:
Tuyen Quang owns 300 historical cultural vestiges. The famous one is Tan Trao Historical Site. It was used as a resistance base before the August 1945 Revolution. The main places of interest include Tan Trao Communal House, Hong Thai Communal House and small jungle hut where President Ho Chi Minh lived from June to August 1945. 
The province also has Na Hang Primitive Forest. It is home of valuable fauna and flora such as Dinh, Mun (ebony trees), Sen (bassia), ape, panther, flying weasel, antelope, and upturned-nosed monkey.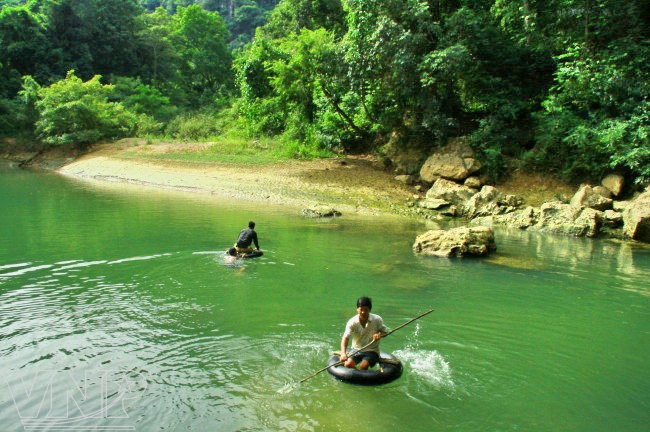 The sounds of the waterfall, birds and gibbons, and silver light going through the thick layers in Thac Mo (Mo Waterfall) provide enjoyable feeling for visitors.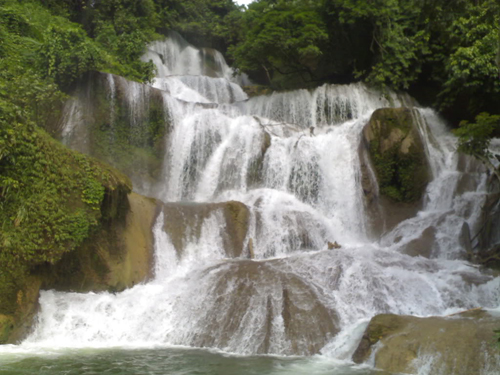 Transportation
:
The province is on National Highway No.2: Hanoi- Viet Tri- Tuyen Quang- Ha Giang. Tuyen Quang City is 165km from Hanoi.
 
Similar with Binh Dinh, Tuyen Quang has a popular wine. It is corn wine. The alcohol content of this wine is quite high, so you might easily get drunk. However, the local residents guarantee that you will never ever get headache when drink it. So it is really awesome for drinking wine and gets no headache.
 
To sum up, befor planning to visit any place in Vietnam, you guys can visit this menu to discover which place you want to visit most. Hope its information in the menu About Vietnam can give enough useful info for your own travel. Good Luck to your trip and Happy Lunar New Year.
From Vietnamese Food Team.