Sea Tuna eyes are fatty and have a unique flesh flavor, when eating it you can taste the sweetness and spiciness remain on your tongue.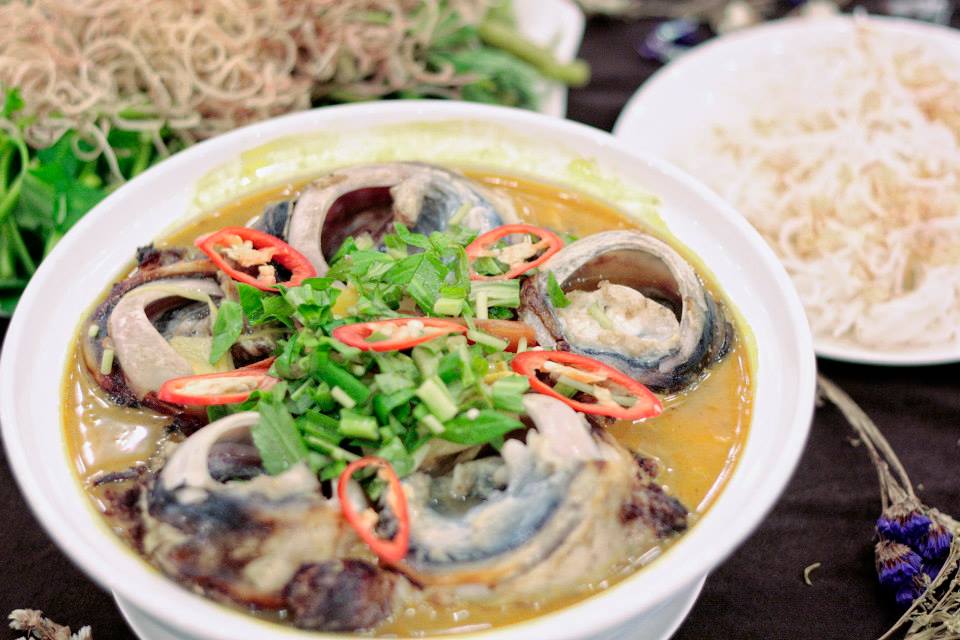 Besides sightseeing when travelling to Phu Yen, tourists can also enjoy popular dishes such as spring rolls, Pork Organ Congee, oysters … but the must-try dish is tuna eyes – one of Best Vietnamese Food.
Tuna is also called in Vietnam as "Cá bò gù", a seafood which is high in nutritional value and is a very popular dish in many parts of Asia such as Japan, Taiwan, South Korea. Hence, there should not be a surprise to add its name into our list of Best Vietnamese Food.Tuna eyes are as big as an egg, rich in Omega 3 and DHA, therefore it is good for your eyes.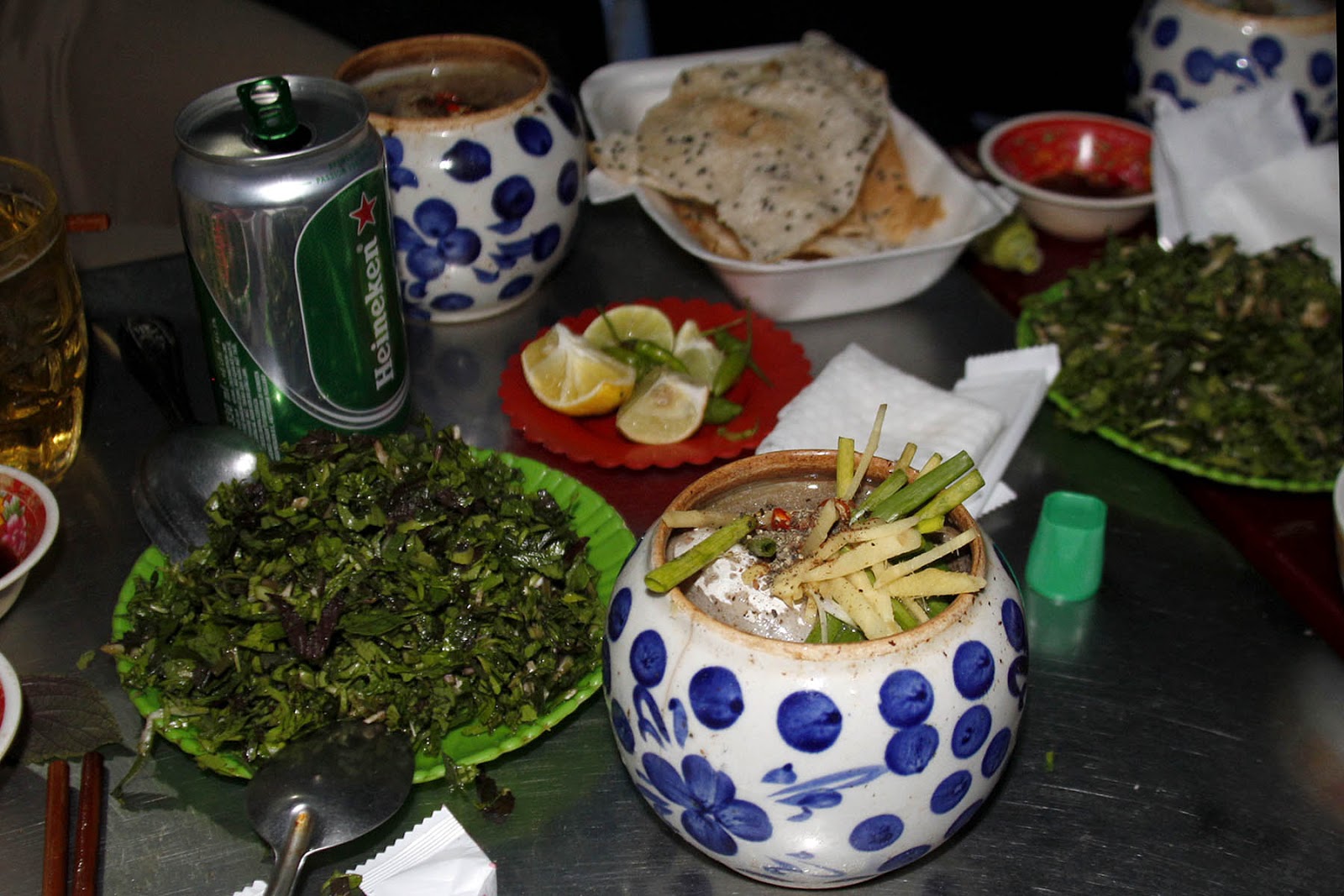 In the central part, provinces along the coast have tunas but maybe this dish recipe is prepared best only in Phu Yen. Tuna eyes are rarelymade it way out of province because the quantity is only enough for a few restaurants and cafes along the embankment in Phu Yen.
As a result, almost any first-time visitorswould choose tuna eyes to try whenever they catch a place serving this dish, to satisfy the curiosity that its reputation has been shared all along.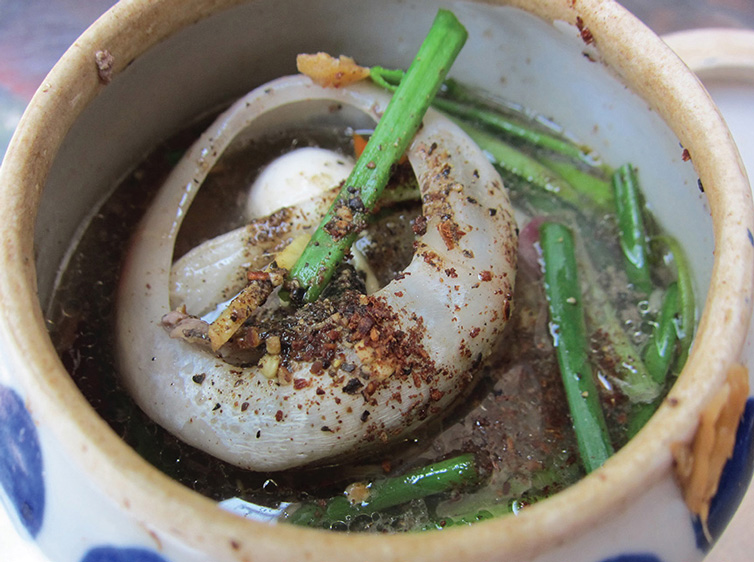 Tuna eyes are processed and cooked meticulously. The eyes (after it has been cleaned andpreliminary treated), only eyeballs and some vegetables, spices in dishes such as jujube (táotàu), kỷtử… are put earthenware jars and cooked. If you are familiar with dished having herbs, you will enjoy this dish and understand why it deserves to be in the list of Best Vietnamese Food.
Tuna eyes are served with many kinds of herbs, but especially indispensable is shredded shiso leaves;put it in your stove, stir with chopsticks slightly but let it undercooked then you can serve with the eyes.
For the central part of Vietnam,people there are often add some more peanuts, small pieces of baked Vietnamese rice paper – also one of Best Vietnamese Food.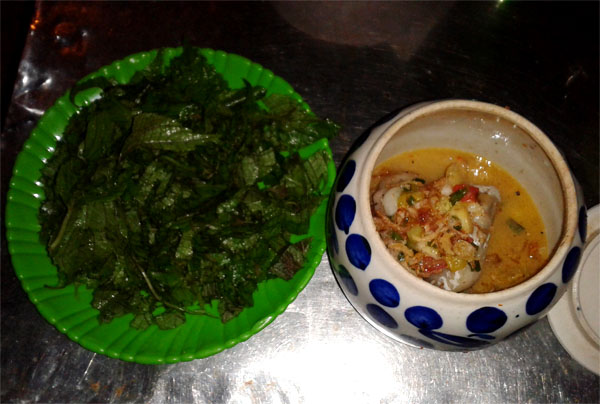 Tuna eyes in Phu Yen are not only have the sea flavour but also the breath of life and the people here. If you have the opportunity to visit Phu Yen, you can enjoy this dish at Le DuanStreetwith price of 20,000 VND / jar.
From EZ Vietnamese Cuisine Team.