Scallop Congee (Cháo Sò Điệp) is one of my most favorite cooked congee for weekend lunch. It is also one of Best Vietnamese Food in our country. Okay, make Scallop Porridge for those who are more familiar with the word porridge. Actually, it is the same and whichever name you call it, it will still taste as good though I suspect the word "congee" sounds much more sophisticated and refined to be used.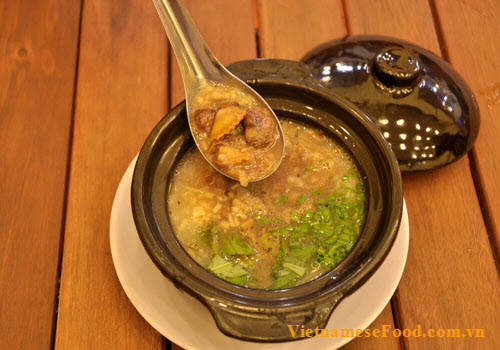 For this Best Vietnamese Food, I use dried scallops which I purchase from the wet market. You can get them from supermarkets and some Chinese herbal shops or even, dried sea produce. I use those which are relatively small in size – perhaps about the size of half popcorn as they are cheap and easy to cook.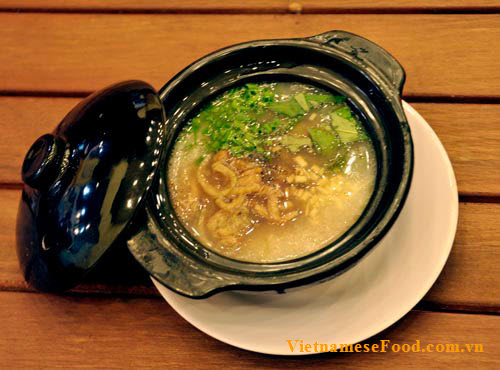 In the picture above, the scallop congee appears white in color. I have a habit of eating my scallop congee with an egg. What I would do is to break an egg into the bowl and pour boiling congee over it before giving it a good stir. The egg gives the congee a much smoother texture and definitely tastes better.
Rinse the rice before placing it into a pot. Add 10 bowls of water plus the water previously used to soak the dried scallops and bring to boil. Once it starts to boil, add scallops and reduce heat to low. Partially cover with lid and ensure the bubbles do not boil over the pot. Stir once a while. Here is the important step to create the Best Vietnamese Food.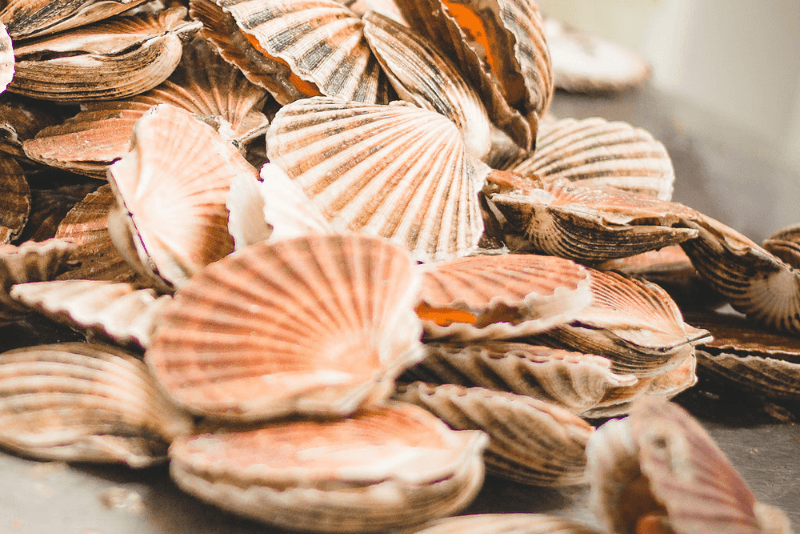 Simmer until rice is completely cooked (starts to break up) which will take approximately 30 minutes. Add a little boiling water every now and then to keep it runny. Turn off heat and cover lid. Allow to cool for 1 hour. Before serving, bring congee to boil. Add more boiling water to keep it runny as the congee would have absorbed much of the water during the cooling process. Once it boils, add minced pork and stir well. Add seasoning. Dish up and drizzle a little sesame oil over the congee. Serve hot and garnish with chopped spring onions and yau char kuey.
To sum up, this Best Vietnamese Food is really amazing when eating in cold days. When you have a chance to visit Vietnam, especially Hanoi Capital, make sure you will taste it. You cannot say that you were in Vietnam, if you miss it. Hope you already take not this dish on your diary travel book and Wish you have a safe and happy trip with your family and friends.
From EZ Vietnamese Cuisine Team.