Have you ever heard about
Mushroom Sticky Rice (Xôi Nấm)
? It si quite strange when hearing about it, but I bet its flavor is amazing too. You can use it like one of delicious
Vietnamese Recipes Vegetarian
. Moreover, you can choose any mushroom you love most. And in this post, I choose straw mushroom to cook this dish.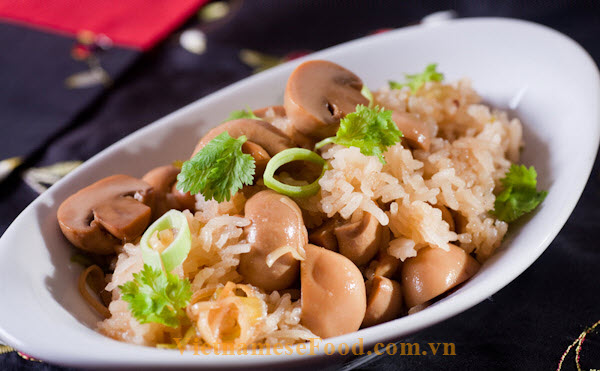 Mushroom Sticky Rice (Xôi Nấm)
Its process is quite easy. If you are a busy person, I think you can choose this dish to cook for yourself, family and friends. If you are ready, please follow our instructions below to create one of amazing
Vietnamese Recipes Vegetarian
.
Ingredients:
300gr Sticky Rice
150gr Straw Mushroom (Nấm Rơm) – Buy at Vietnamese Markets
Leek, slice small
1 Taablespoon vegetable oil
Maggi's stuff.
Process:
Before cooking, I want to say again that you should not neglect when following our instructions below to create one of amazing Vietnamese Recipes Vegetarian more spectacular.
Step 1: Clean sticky rice in 3 times. Then, bring to boil, remember you should add a little salt into sticky rice before boiling.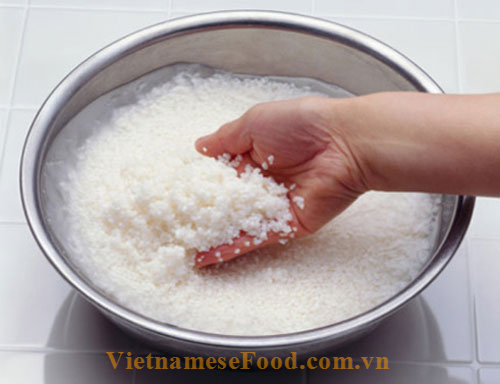 Step 2: Clean straw mushroom, cut half.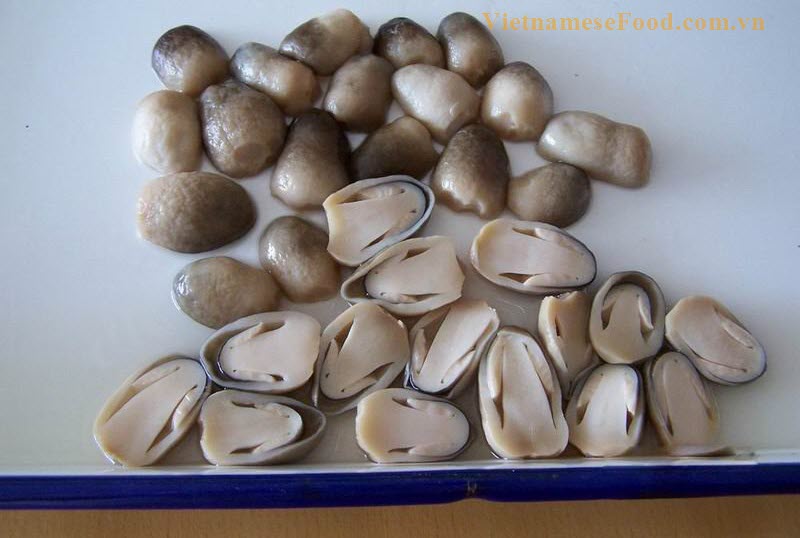 Step 3: Add oil into pan, wait to hot and add sliced leek, fry until it is fragrant and add more straw mushroom into pan. Then, season to suit your flavor. Next, continue fry until it is cooked. Turn off the heat.
Finally, your basic steps are already done. Now mix sticky rice + fried straw mushroom together. And now, your dish is ready to serve. I suggest you should use this dish when it is hot. Hope you like this dish and do not miss our next meals about Vietnamese Recipes Vegetarian soon. Good Luck for your cooking.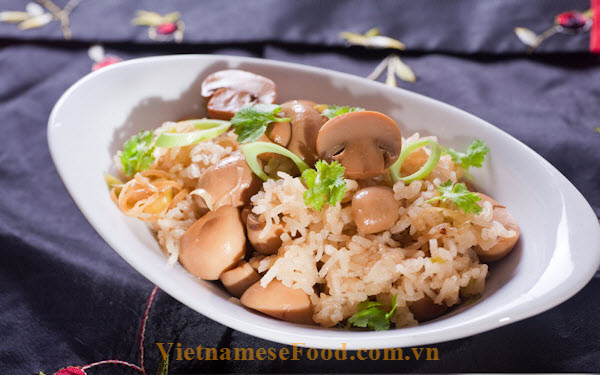 Mushroom Sticky Rice (Xôi Nấm)
From
Vietnamese Food
Team.