One of stunning Vietnamese Noodle Recipes I want to introduce this week is Mixture Glass Vermicelli with Dried Squid (Miến Trộn Mực Khô).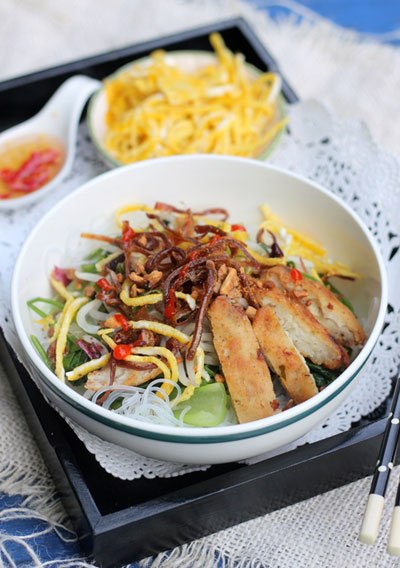 Mixture Glass Vermicelli with Dried Squid (Miến Trộn Mực Khô)
Many interesting stuffs on top of bowl like crispy dried squids, fish sticks, glass vermicelli, vegetables etc … will bring an amazing flavor in your mouth. Here is also the great choice for your family meal in weekend. So, why don't try cooking one of delicious Vietnamese Noodle Recipes like this with me right now?

 

Ingredients

:

1 – 2 dried squids
200g chopped fish (Chả cá) – buy at Asian Markets
2 chicken eggs
Purple onion, salt, sugar, pepper, fish sauce, chili
Bean sprout, cabbage
Glass vermicelli, roasted peanut

Process

:

Step 1: Smash well dried squids then use your hands to tear them small.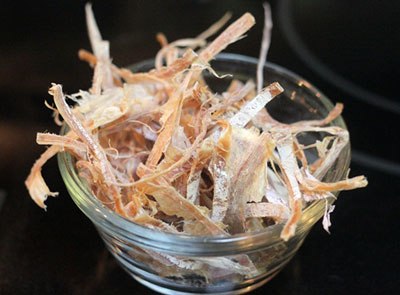 Step 2: Heat the oil and add dried squid to fry.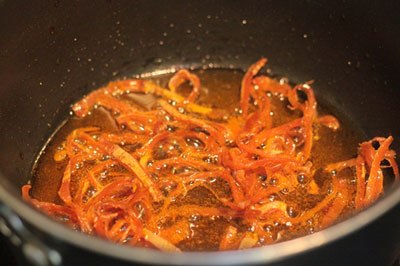 Step 3: Season chopped fish with spices: pepper, salt, sugar and a little oil. Use spoon to mix well in 15 – 20 minutes. Use food nylon to cover it carefully, put in fridge and wait in 30 minutes.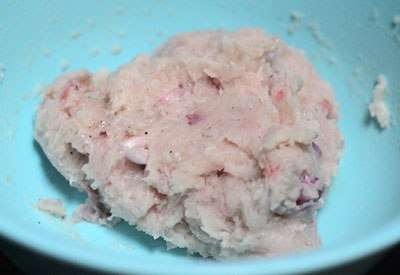 Step 4: Next, use hands to create circle shapes of chopped fish. Press gently and bring to deep fry with hot oil. Fry until their faces turn brown yellow, put on plate added paper napkin to absorb wasted oil.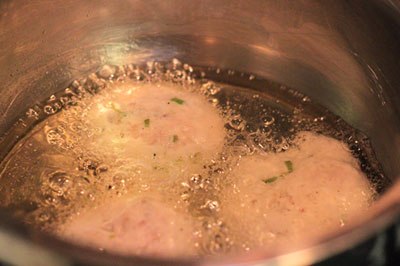 Step 5: Clean well all vegetables in 2 – 3 times.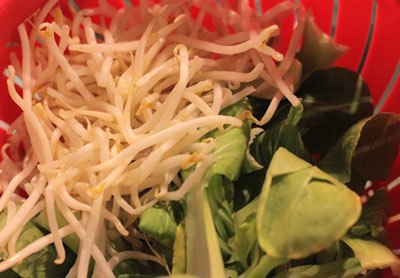 Step 6: Heat the water, add bean sprout into pot, wait for 1 minute and take them out of pot. Next, soak cabbage into pot with large heat in 2 minutes then soak them immediately in cold water. Here is one of my tips to create one of amazing Vietnamese Noodle Recipes. With this tip, it helps to maintain its natural green color of cabbage.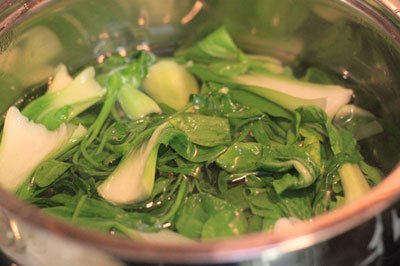 Step 7: Stir well eggs, add a little salt and pepper and then bring to fry thinly. Wait to reduce heat and slice small.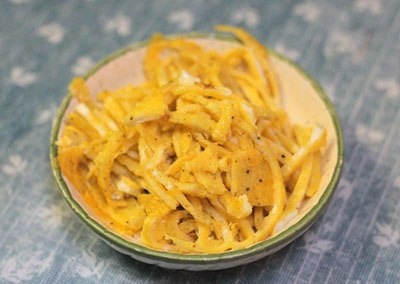 Step 8: Heat the water again, add dried glass vermicelli into pot, wait for 2 – 3 minutes (depends on your flavor). And then wash immediately in cold water to make sure they will not stuck together.
Finally, you finished one of stunning Vietnamese Noodle Recipes. When serving, add cassava into bowl, add more bean sprout, vegetables, fried eggs, dried squid; fried chopped fish and a little roasted peanut on top. Add more a little dipping fish sauce and you already can enjoy it. Good luck for your cooking and have a happy weekend.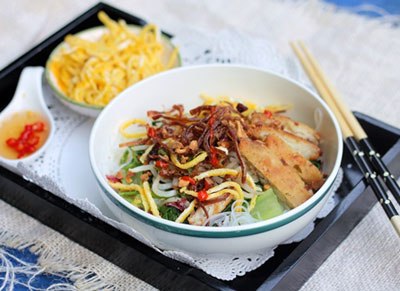 From Vietnamese Food Team.