The next post i will introduce About Vietnam is Hoa Binh Province (Tỉnh Hòa Bình). It is a mountainous place in the North. It is bordered by Phu Tho and Ha Tay in the north, Ninh Binh and Thanh Hoa in the south, Ha Nam in the east, and Son La in the west. The topography is combined by mountains and narrow valleys. The annual average temperature varies between 23 and 25oC.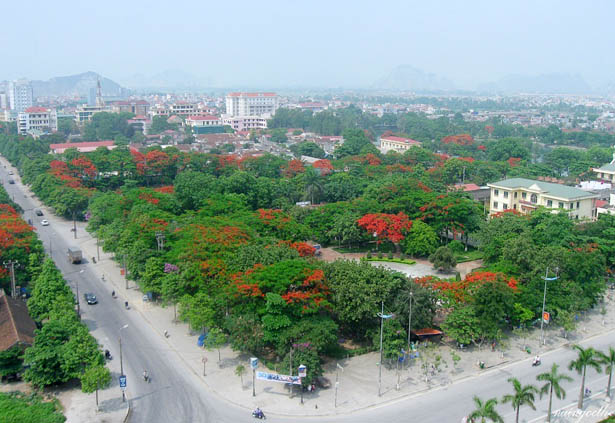 Tourism:
 
The culture of Hoa Binh combines several ethnic groups with their own languages, traditional literature, and festivals. Tourists especially enjoy the ethnic specialty dishes including rice cooked in bamboo and grilled meat. At night, visitors can stay in stilt houses at Lac Village in Mai Chau Valley, enjoy watching traditional dancing, music performances (bronze drums, gongs), and Thai minority singing and dancing. The remote Muong, Dao, Tay minority villages draw visitors who like study the life of ethnic groups. Beautiful brocade and forest products are interesting souvenirs.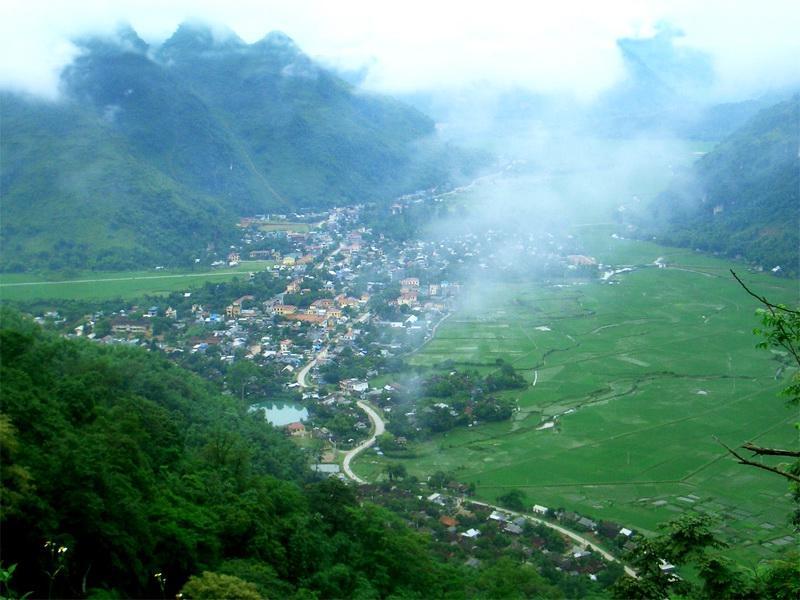 Mountainous terrain with Thac Bo, Hoa Tien grottoes, Ret Cave, Pu Nooc Primitive forest and many clean springs are suitable for swimming, climbing, walking, and hunting. Visitors are also fascinated by superb beauty of Hoa Binh Hydroelectric Power Plant, the largest one in Vietnam. Boating on Da River is an enjoyable feeling. Apart of these, scientific tests have shown that the mineral water at Kim Boi Hot Spring is good for drinking, bathing and treatment.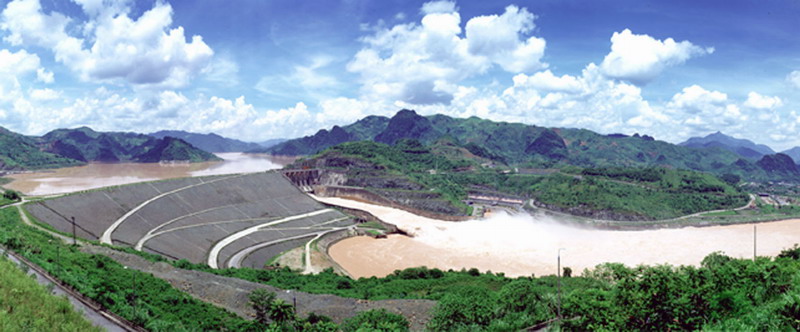 Boiled Roasting Pork (Heo Quay Luộc) is a simple and popular food of Vietnamese, however Hoa Binh residents has a special cooking of this food. The pig firstly roasted until it turns to yellow. Then, cookers clean the pig and take off all of organs. Next, the pork is put into the big hot pot to boil. Until the meat is boiled, take the pig out and slice it into small pieces. The hot meat is more delicious if it enjoy with forest banana leaves. They are considered as the perfect match.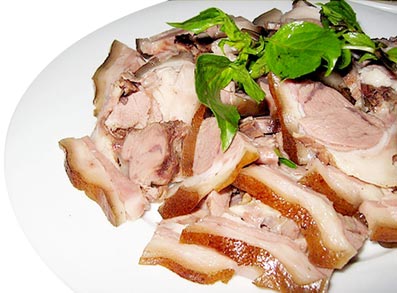 From EZ Vietnamese Cuisine Team.