Firstly, I will tell to you guys about the location and history of The People's committee building of Ho Chi Minh City (Ủy Ban Nhân Dân Thành Phố HCM). It is located at one end of Nguyen Hue Street. It is one of the most Vietnam Popular Destinations in this metropolis. It is also called as The Parisian-style home of the Vietnamese government.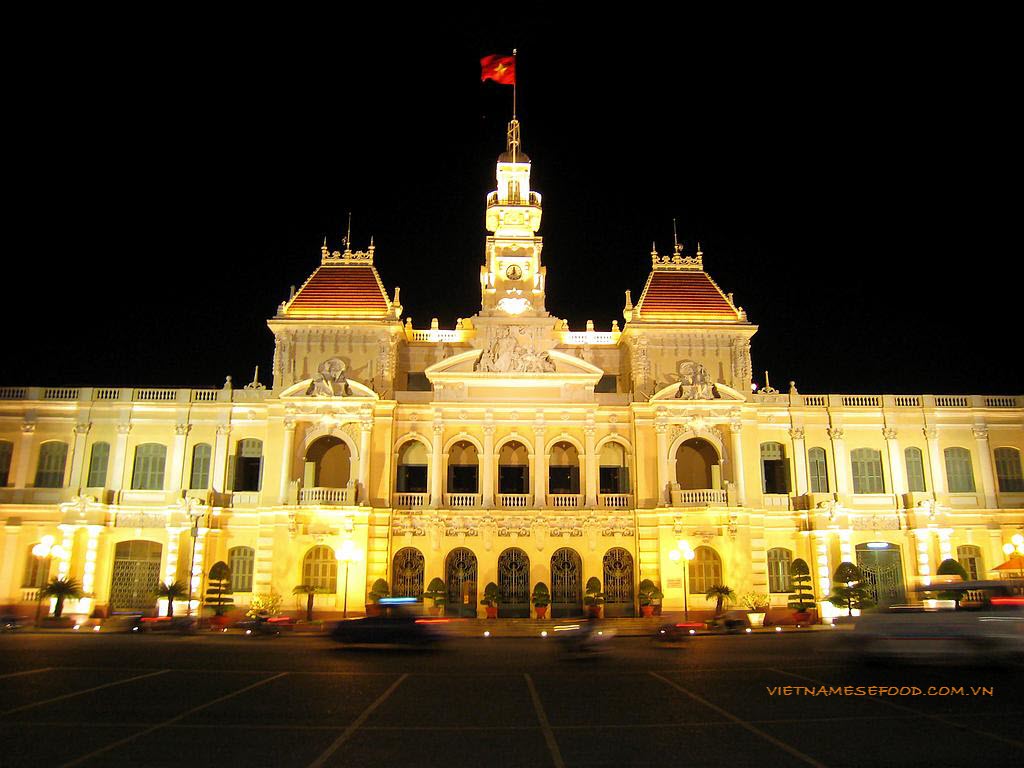 The building was built and put into use in 1990 as a hotel whose original name was Hotel de ville. It is situated at the North-western end of Nguyen Hue Street, facing a river. The former hotel is notable for its garden, ornate façade and elegant interior lit with crystal chandeliers. It was designed by Grades, a famous French architecture. This building is thus one of oldest, biggest and most beautiful French style buildings in Ho Chi Minh City, functioning as a city institution and as the city's most prominent landmark today.
A majestic ancient beauty:
At first glance, it is seen as a simple and beautiful old monument with 3 main buildings. The middle is the highest among the three, creating a balanced structure. There are also 3 statues that were embossed on the building. In the middle, it is woman and children who were taming the furious animals. On the left and right side of the building, there were 2 women holding swords who are already to fight. Adding to the majestic ancient beauty of the building were the delicate bass-relieves on the walls, popular feature of French colonial style.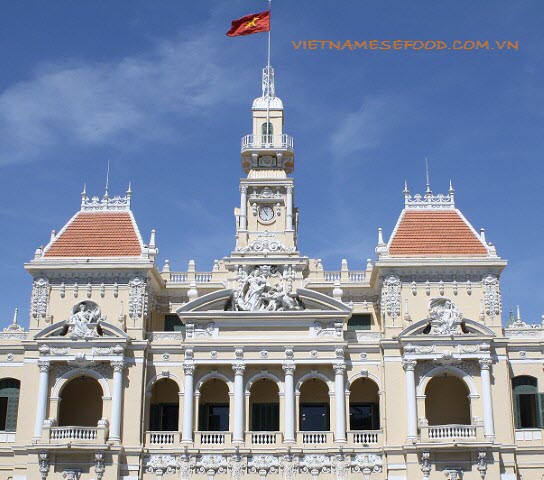 In front of this building – one of Vietnam Popular Destinations, lying a small yard with many trees, flowers and especially the statue name "Uncle Ho and children" made by artist Nguyen Minh Chau. The statue was made to show the love and respect of Vietnamese people to the greatest leader Ho Chi Minh as well as to remind us of his loving children personality. Especially at night, the whole construction is spectacularly illuminated and looks beautiful like a castle in the dark. Often referred to as "Gingerbread House" due to the yellow tinge and ornate features of the exterior, the hall is at its most striking after dark, when the entire building is floodlit.
How to get there:
The People's committee building of Ho Chi Minh City locates at Nguyen Hue Street, one of the most beautiful and popular in Ho Chi Minh City. Therefore, if you stay in hotels in District 1, it does not take you much time to walk there. You can follow Le Loi Street and then turn left. You see this building which is one of Vietnam Popular Destinations right in front of you.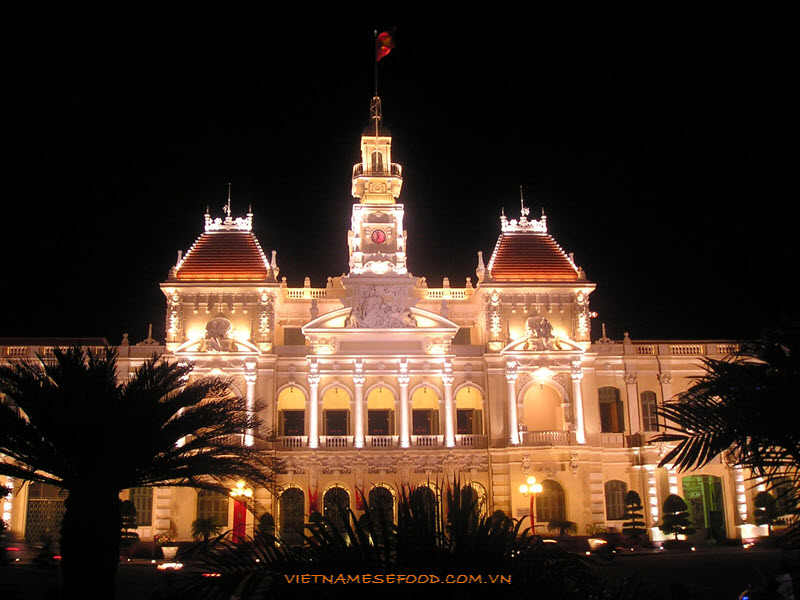 Because of the convenient location, everyone has a chance to visit and admire the beautiful and unique design of the building. Unfortunately, because the building is for government workplace, it is not open for tourists to visit inside to view complete the beauty of the architecture. Only state officials are allowed in this working government building. However, if you love to discover many Vietnam Popular Destinations including this place, you can take many photos there. Hope you like this article.
From Vietnamese Food Team.