Grilled Chicken Gizzard with Saffron (Mề Gà Nướng Nghệ) is the great combination between crispy from chicken gizzard, specific flavor from saffron and spicy from satay (chili paste). You can use this dish on the Last Year Party. It is really a great choice when you and your friends has a BBQ party outside. Moreover, if you get sick, saffron can reduce the cough well. From many delicious Vietnamese Chicken Recipes, today I would like to introduce this dish for you. Hope you love it.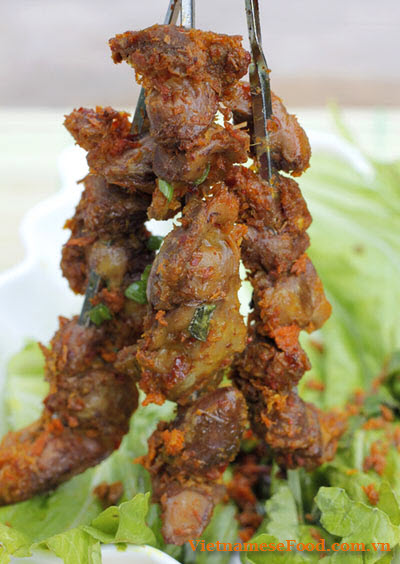 When you are ready, please follow carefully our instructions below and let us start cooking to create one of stunning Vietnamese Chicken Recipes with us.
Ingredients:
5 – 6 sets of chicken gizzard
3 – 4 fresh small saffron
1 tablespoon satay (chili paste)
Spices: salt, spring onion, sugar, pepper, Maggi's stuff.
Process:                        
Step 1: Clean carefully chicken gizzard in water added a little salt. Then, cut in half and wait to dry. Next, marinate gizzard with 1 teaspoon salt + ½ teaspoon Maggi's stuff. Mix well and wait in 15 minutes.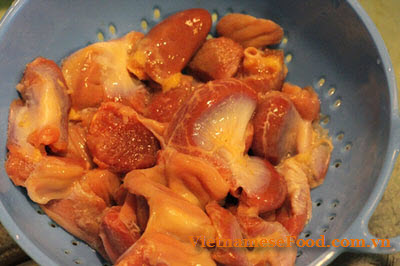 Step 2: Peel off the cover of saffron. Clean and smash them well. Clean spring onion and slice small. Mix sliced spring onion with 1 teaspoon vegetable oil.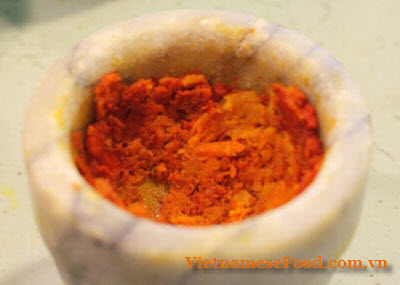 Step 3: Scoop 1 tablespoon Satay (chili paste) into bowl. If you can not find this spice, you can make it at home by this recipe: fry oil + minced garlic + minced lemongrass until they are fragrant. Next, add more chili powder + 1 little fish sauce + sugar and stir well until it dries.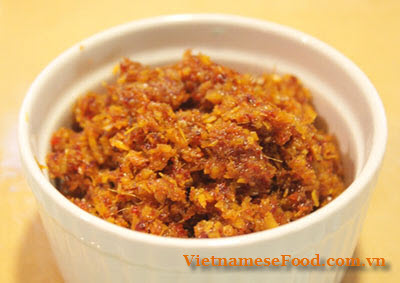 Step 4: With one of stunning Vietnamese Chicken Recipes like this one, I suggest you should use your hand to mix saffron + satay with chicken gizzard and wait in 10 minutes.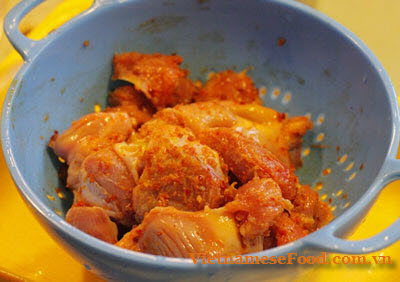 Step 5: Stick chicken gizzard on wook sticks for grilling.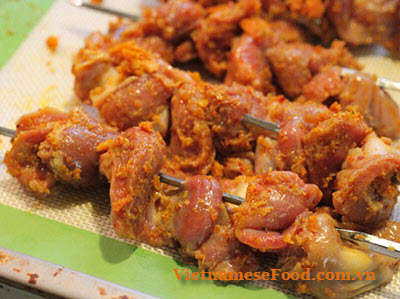 Step 6: Put all wood sticks (in step 5) on tray and bring to grill at 180 degree in 20 – 25 minutes. Sometime, spread mixture of oil + sliced spring onion on face to make sure this dish will not be dried.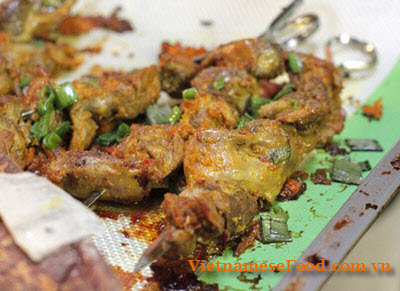 Finally, your dish is already to serve for Tet Party. I suggest you should use when it is hot to maintain the trur flavor. Cooking this dish is also a good way to show how much you care and love all members in your family on this special event. Hope you love this dish and do not miss our other stunning Vietnamese Chicken Recipes next time. Good Luck for your Cooking and Happy Lunar New Year, everyone.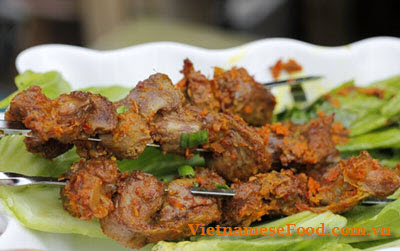 From EZ Vietnamese Cuisine Team.