Vietnamese Street Food
is so amazing. They are not only cheap, but also delicious. One of them is fried Vermicelli with Crab meat and Egg in Hang Than, Hanoi. It is about 35,000 VND (=1.5USD). It is cheaper than restaurants and it makes you really full.I suggest you can eat this dish, one of spectacular
Vietnamese Street Food
at address: 1 Hang Than, Hanoi. It is near Yen Phu dyke. This street small restaurant usually sells seafood as scallop, snail, oyster, clam … Beside of them, there still has a spectacular dish, it is Fried Vermicelli with Meat Crab and Egg.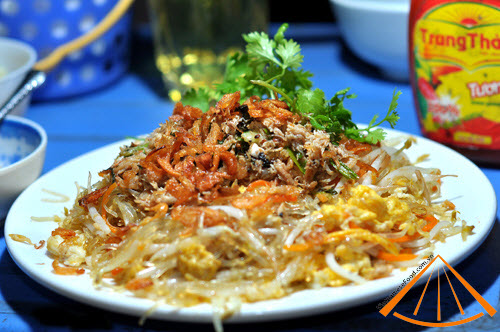 There are 2 reasons to make this dish becomes hot. Firstly, it has an amazing process, really tasty. Secondly, the price is really cheap. This recipe is not strange or sophisticated with any Vietnamese. However, the chef cooks well from fry vermicelli to mix ingredients regularly. Vermicelli is not too soft and fried. It is tough enough and not much oil.Most
Vietnamese Street Food
is not required too much skills. However, you have to know the way to combine of spices together. Meat Crab is fried really tasty, a little spicy from pepper but contains many flavors. Beside of these ingredients, the chef also adds more yolk egg into dish to increase the flavor.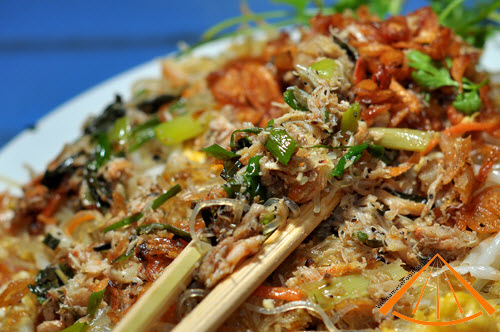 If you call small dish, the price will 35,000 VND. With bigger dish, the price will 50,000 to 60,000 VND. From the experiences of customers, you should call the small dish. It is enough for whole dinner. When you go with group, you can call big ones. In the result, that is why this dish is really cheap.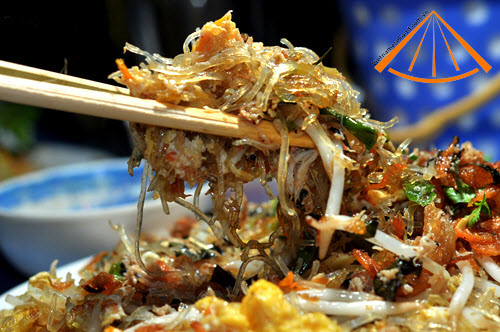 However, with prissy customers, they easy to find out the reality is this price is not cheap much. On dish, there have much vermicelli on dish, not much meat crab and egg. But, the taste of vermicelli is really amazing so many customers still go back this restaurant. Moreover, compared with center restaurants, the price of this restaurant is still cheap and suitable with many people, especially young ones.In conclusion,
Vietnamese Street food
is usually about seafood, noodle and vermicelli. There have many ways to create dishes from these ingredients. Besides eating, you can order more drinks as iced tea, milk shake, sugar-cane juice … You can buy and bring back home to enjoy.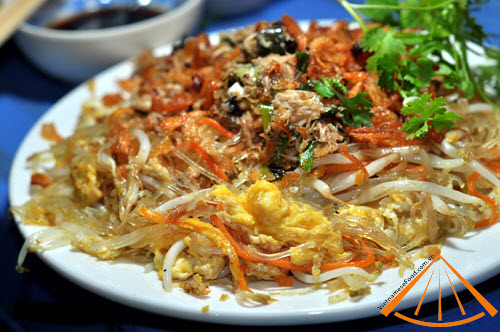 And in my opinion, you should buy and bring home or park to eat it. Because there are many customers in this restaurant, the waiter will skip you even you ready to order food. Good Luck and Hope you have an amazing trip in VietnamFrom Vietnamese Food Team.