The weather is still freezing outside. Enjoy Fried Pork Tongue with Chili and Lemongrass (Lưỡi Lợn Xào Sả Ớt) with hot boiled rice is a good choice for your family meal. This dish comes from many amazing Vietnamese Pork Recipes from us. And, have you ever had a chance to eat pork tongue before? In Asia, especially Vietnamese people, we use all parts of pork to cook. I bet you will not regret about your decision. Making this dish for lunch or dinner is all perfect.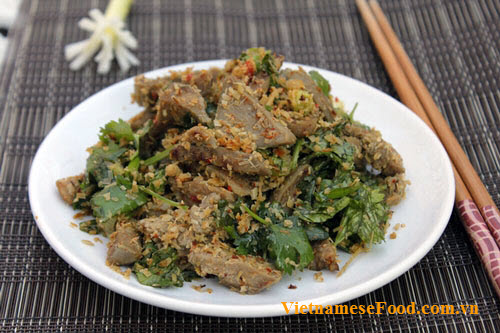 Fried Pork Tongue with Chili and Lemongrass (Lưỡi Lợn Xào Sả Ớt)
 
If you want to change your daily meals for your beloved family, I think here is a great choice in cold day. When you are ready to cook one of stunning Vietnamese Pork Recipes like this dish, please follow carefully our instructions below. And let us start cooking now.
Ingredients:
1 pork tongue
¼ bowl minced lemongrass
Spices: salt, Maggi's stuff, fish sauce, spring onion, coriander, vinegar, garlic, chili.
Process:
Step 1: Clean carefully pork tongue. Boil with hot water added 1 teaspoon vinegar about 5 minutes.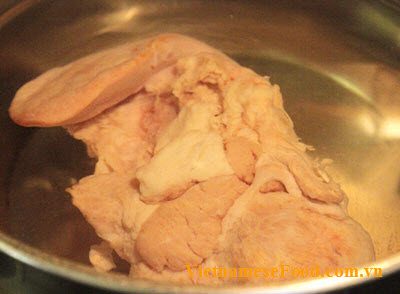 Step 2: Next, clean again and wait to dry. Cut into short pieces.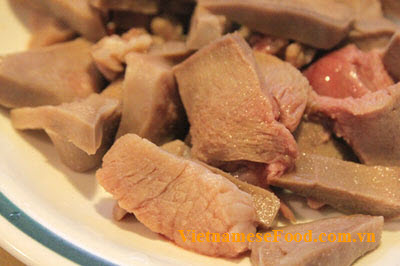 Step 3: Add oil into pan, wait to hot, add more minced garlic and fry until it is fragrant. Then, add minced lemongrass and fry quickly about 3 – 4 minutes.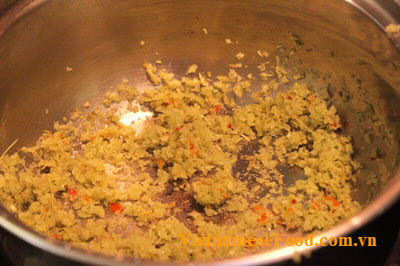 Step 4: Here is the important step to create the flavor for one of amazing Vietnamese Pork Recipes. Pour pork tongue into pan with a little salt, fish sauce, Maggi's stuff and season to suit your flavor. Fry about 8 – 10 minutes and turn off the heat.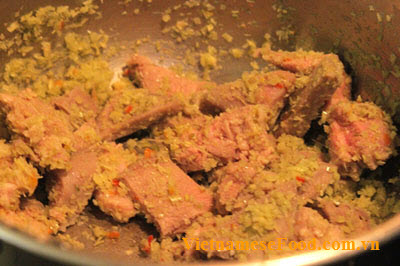 Finally, your dish is ready to serve. Before serving, you can add more sliced spring onion, coriander and pepper on face of dish. It can increase the flavor in your mouth. I bet your family will totally fall in love when eating with boiled rice and hot soup. Hope you love this dish and do not miss our other stunning Vietnamese Pork Recipes next time. Good Luck for your Cooking.
From EZ Vietnamese Cuisine Team.