Today I will present one more Vietnamese Food Pho which is really popular in Hanoi. It is called Fried Pho Noodle (Phở Chiên Phồng). You might know one fried Pho which the noodles are cut in pieces of square. However there is one more fried Pho which the noodles are in long pieces like traditional Pho.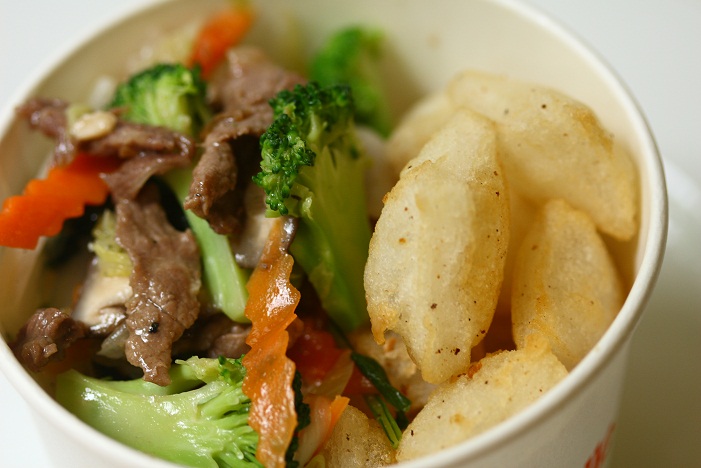 There is one restaurant which located on 48 Tran Nhan Tong. It is not really big or beautiful. It has small banner and some tables which are put on the street. However, it is always crowded due to the customers come there frequently until the last dish is sold. The most popular dish there is the Fried Pho Noodle. The cookers will cut the noodles as long small pieces and then he put all of them into the hot oil pan.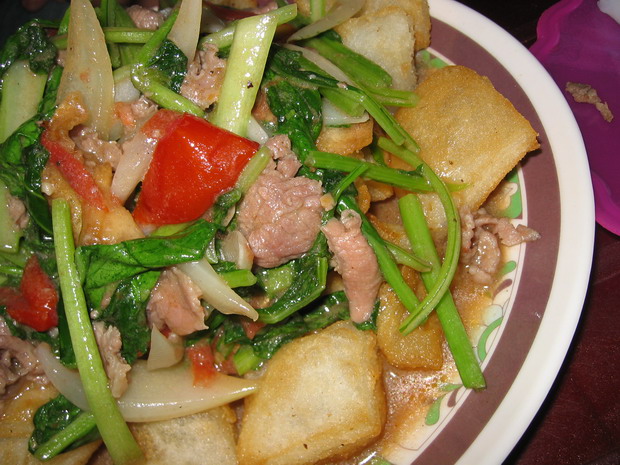 The sound of frying noodles is so interesting, I feel like listening the rain is dropping outside the door. So it is one reason why I and my friends like going there to eat this Vietnamese Food Pho. After frying the noodles, they turn to the bold yellow, looking delicious that I cannot keep my mouth to bite it immediately. Next, the cookers will add the fried beef onto the dish and includes fried green broccoli as well as delicious sauce.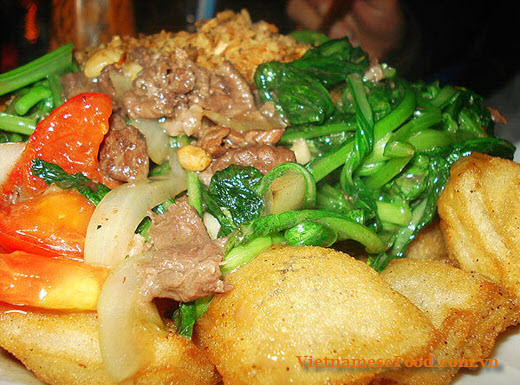 Even frying the noodles in the hot oil pan, the taste of noodles is not different too much. The crispy crunchy of the noodles, the brittle of beef, the brittle and sweet of broccoli and the tasty of sauce make this Vietnamese Food Pho is completely different with other Pho.
The price of one Vietnamese Food Pho bowl is around 40,000VND ($2). It is not cheap comparing with the average dish on the street like traditional Pho or Bun Bo hue. However, it is really delicious, so try it if you have chance. Make sure you will not miss any type of Pho when visit our beautiful country. Hope you have a safe and happy trip with your family and friends.
From EZ Vietnamese Cuisine Team.