From simple ingredients are rice flour and fresh shrimps, Dumpling and Vạc cake in Hoi An are the best Vietnamese Street Food you should not miss when coming here.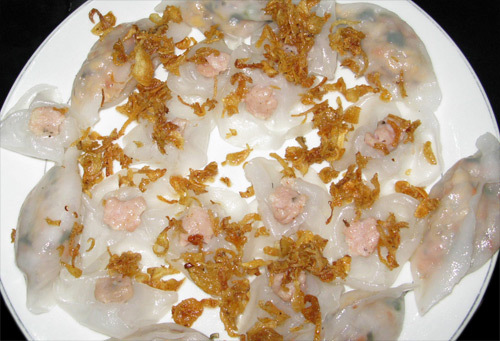 This dish is really simple and but its taste will be a BANG in your mouth and nerves. And you will remember it even more than Cao Lau or Quang Noodle which are specific dishes in Hoi An, when you back to hometown.
In little restaurant in the end of Hai Ba Trung street, you can easily find many Dumplings and Vạc cakes are selling. The outside of this store looks like a resident house more than a restaurant. There is not menu because they have nothing except dumplings and Vạc cake. When you come in, owner will bring a tray with 3 specific dishes of restaurant: dumplings, Vạc cakes and wonton.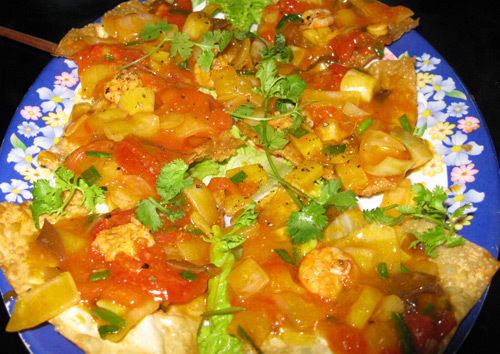 When I watched 5 to 6 ladies making one of amazing Vietnamese Street Food in this restaurant, I find out how hard to make them. The cover of cakes are made from rice flour. They are not be rolled like usual. There have 2 seperate steps for making dough.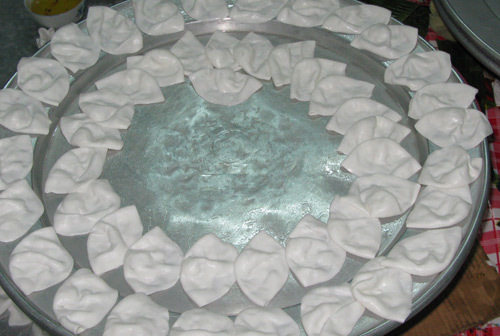 The fillings of Vạc cakes – smashed shrimp is the superstar. Adding on the cover of each small dough, cover like a flower. While the fillings for dumplings are pork meat and mushroom. After steamed, their covers turn to milky color. And because of the secret of kneading dough, a little crunchy and tough is the way you can feel when tasting.
Talking about fried wonton in this restaurant, it is totally different masterpiece to pizza. The cover is really crunchy, is coved by green chili, onion, pineapple and tomato sauce. When you bite to the filling, the flavor of shrimp will be spreaded out. And yes, like pizza, you should eat this Vietnamese Street Food when it is hot.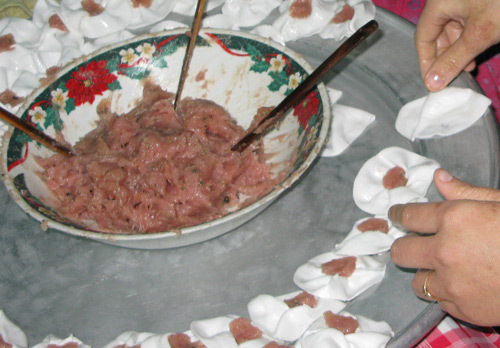 To sum up, when you have time to visit Hoi An, you should come to this restaurant to enjoy these amazing Vietnamese Street Food, ok? And here is the address of Hoa Hồng restaurant: 533 Hai Ba Trung, Hoi An. Have a fun trip in my country.
From EZ Vietnamese Cuisine Team.