The next post in menu About Vietnam, Dong Thap Province (Tỉnh Đồng Tháp) is on the Mekong Delta, one of three Dong Thap Muoi provinces. It shares its border with Cambodia on the north, Vinh Long Province and Can Tho City on the south, An Giang Province on the west and Long An, Tien Giang provinces on the east.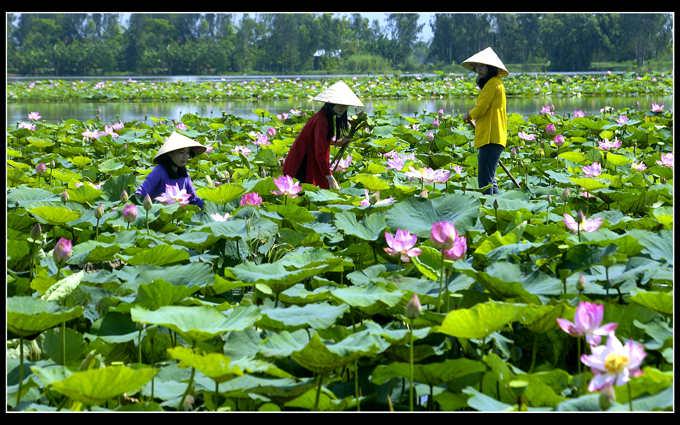 Dong Thap has quite developed system of canals for watery transportation and irrigation. The province has about 10,000 hectares of forestland. Cajuput is specific tree of Dong Thap Muoi region. There, the system of fauna and flora are multiform with many valuable kinds: tortoise, turtle, snakes, fishes, shrimps, pythons, storks, birds, rice, lotus, water lily, grass, and alga especially red headed cranes.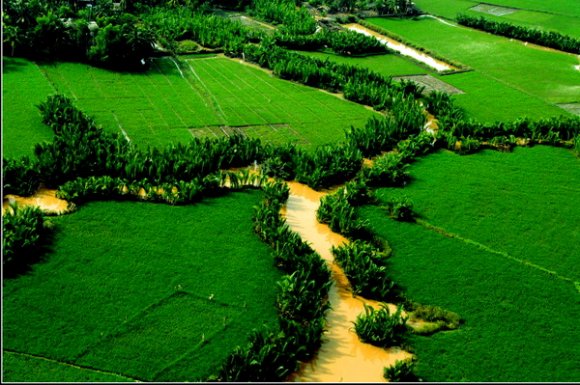 Climate: 
 
The province has tropical climate, plentiful fresh water in the whole year-round, rich and populous land with verdant fruits trees in all four seasons. There are two obvious seasons: rainy season from May to November; dry season from December to April. Average annual temperature is about 270C. The average annual rainfall is 1,174 -1,518mm.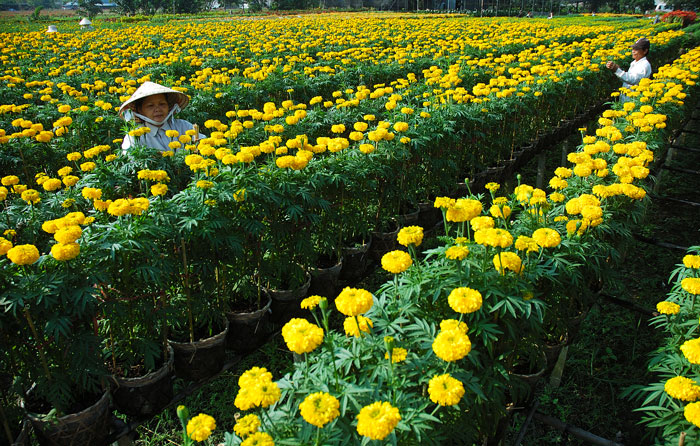 Tourism and Economy:
 
Every year, Tien and Hau rivers provide alluvial soil for Dong Thap that is convenient to growing food and fruit plant. So this area is the granary of Vietnam. The province has potentiality of short day crops (sugar cane, cotton, tobacco, soil bean, and other fruit plants with the popular names of Cao Lanh mango, Chau Thanh longan, Lai Vung mandarin, Phong Hoa grape fruit.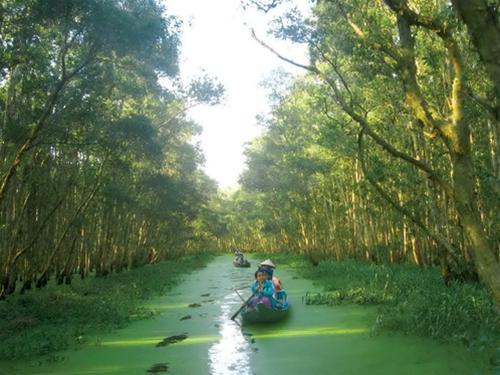 From January to May every year, when sky is clear, tourist would visit Tram Chim National Park to observe many cranes. It is crane flock returning after months of emigrating to evade flood. This is also the season for tourists to see, photograph cranes in the dawn and sunset.
Tourists can admire the vast lotus and bonsai in Sa Dec Flower Garden. A forest of flowers of all colors and aroma are always available here.
Dong Thap has relic of Oc Eo Culture in Go Thap, numerous historic remains and valuable places of scenic beauty like the Tomb of Junior Doctor Nguyen Sinh Sac, Go Thap Site, Xeo Quit Relic, that are being protected, preserved and step by step put on operation for economic and social development of the province.
In the Lai Vung District of the Mekong Delta province of Dong Thap, the locals take pride in their fermented pork roll recipe, which has been passed down through many generations. Called "Lai Vung fermented pork roll" (Nem Chua Lai Vung) after the district, it became more widely known in 1975 when a local woman, Tu Man, made fermented pork roll for visitors. She used pork, but she also used pig liver, and then ground them into a mixture with rice, shrimp meat and seasonings. The characteristics of Lai Vung fermented pork roll and other specialty foods from Lai Vung District are so distinctive and recognizable that they have been registered under a domestic brand name. Tourists to Dong Thap Province can take part in Lai Vung Vietnamese fermented pork roll cooking classes to learn more about this regional specialty.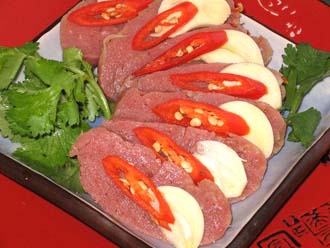 Nem Chua Lai Vung
 
From EZ Vietnamese Cuisine Team.