Chicken Wings with Tomato Sauce (Cánh Gà Sốt Tương Cà) is an amazing dish for today from my mom advice. No one can deny its stunning flavor from kids to adults. Cooking one of delicious Vietnamese Chicken Recipes like this one is my favorite as well. Serve with boiled rice and hot soup in rainy days is perfect.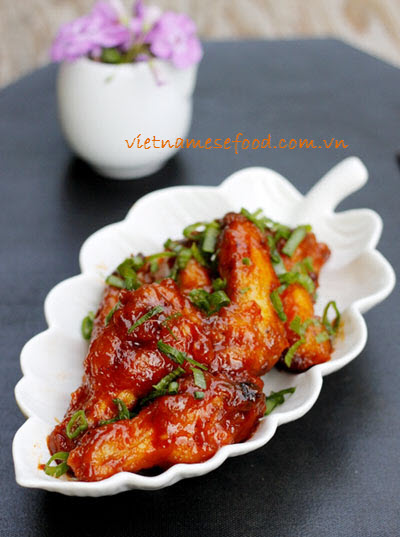 If you love spices, you can add more chili powder when cooking. So, are you curious how to cook one of amazing Vietnamese Chicken Recipes like this one? When you are ready and feel free, welcome to follow my instruction below and let us start cooking right now.
Ingredients:
5 – 6 chicken wings
2 tablespoons corn starch
2 tablespoons ketchup
Honey, garlic, salt, sugar, pepper, oyster oil, spring onion
Process:
Step 1: Clean well chicken wings in water added a little salt. Next, use knife to cut in half, soak in hot water for few minutes. Then, slice some gentle lines on their skins. Marinate with 1 teaspoon salt, 1 teaspoon sugar, 1 tablespoon honey and a little pepper. Cover well in 2 – 3 hours.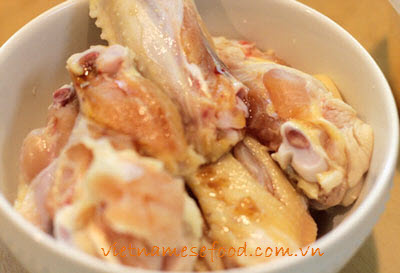 Step 2: Cover the skins of chicken wings by corn starch. Make sure this flour will cover well all their skin.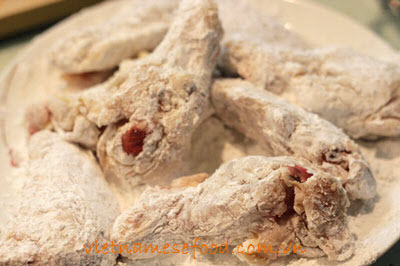 Step 3: Heat the oil in small pot (make sure oil will cover all chicken wings), add chicken wings and fry until their color turn brown yellow on 2 faces.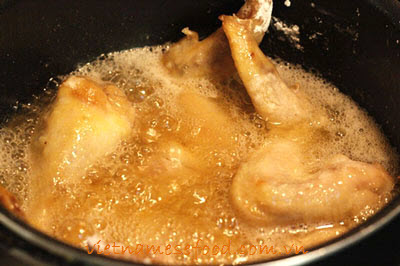 Step 4: Put chicken wings on plate added paper napkins.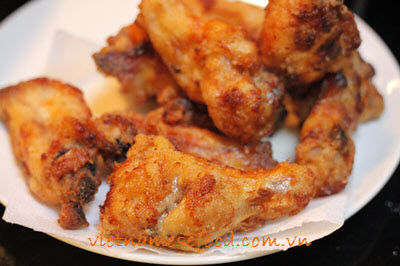 Step 5: Heat the oil, add minced garlic and fry until it is fragrant. Next, ad ketchup and a little oyster oil into pan, cook until it boils, season with a little sugar and water. To create one of stunning Vietnamese Chicken Recipes, here is the best important.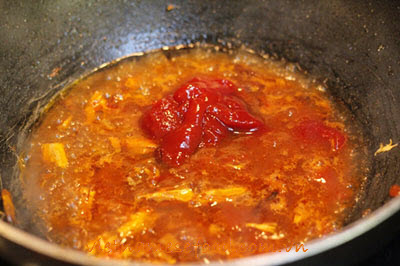 Step 6: Then, add fried chicken wings in step 4 into pan, stir well and gently. Cook until this broth sticks around chicken wings, season again to suit your flavor. Turn off the heat.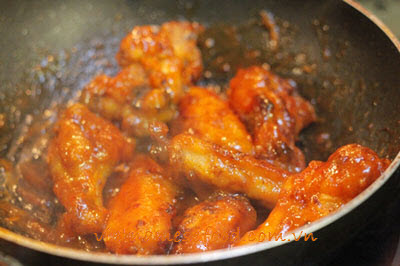 Finally, your dish is ready served. Put on plate, sprinkle more sliced spring onion and pepper. Eating with boiled rice is perfect. How do you feel about one of amazing Vietnamese Chicken Recipes like this one? Hop you will satisfy with this dish and Good Luck for your Cooking.
From EZ Vietnamese Cuisine Team