One hot Chicken Soup with Tofu and Vegetables (Canh Gà, Đậu Hũ và Rau Củ) bowl can make you feel better after exhasuted day from school and work. The sweetness from chicken bone, including fresh tofu, carrot and green bean will create one of stunning Vietnamese Soup Recipes for your family and your self. Here is also a good dish for your health, especially in cold days. The weather is still freaking cold around your place, right? I hope you can take care of your health as much as you can.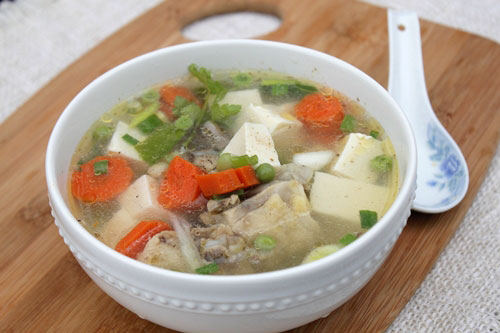 If you love Vietnamese Food and want to enjoy boiled rice with hot soup, I think here is a good choice. You will not regret about this decision. So, are you ready to cook one of delicious Vietnamese Soup Recipes with us? If you do want, please follow carefully our instructions below. Let us start cooking right now.
Ingredients:
1 – 2 fresh tofu
1 – 2 chicken legs
1 carrot
200gr green bean
Spices: salt, pepper, sugar, spring onion.
Process:
Step 1: Clean carrot, peel off the cover and cut into circle shapes.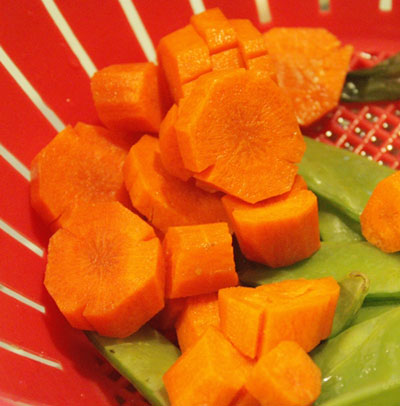 Step 2: Clean green bean and wait to dry.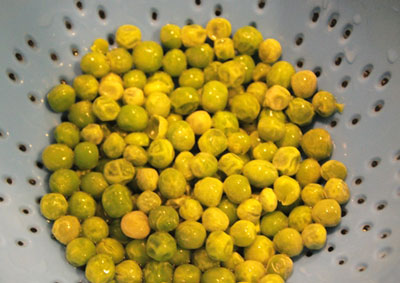 Step 3: Clean carefully fresh tofu, slice into square shapes.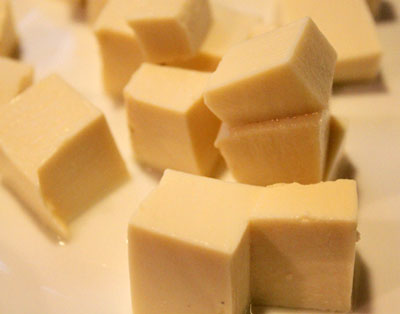 Step 4: Clean chicken legs with water added a little salt. Chop into medium size. Next, put chicken legs into hot water and boil about 2 – 3 minutes. Throw away the first chicken boiling water. Here is the important step to create the flavor for one of amazing Vietnamese Soup Recipes. Clean again and bring to stew with 3 – 4 bowls water in 30 minutes and turn off the heat.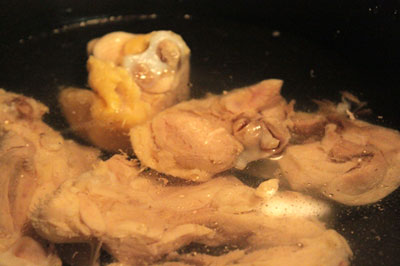 Step 5: Add sliced carrot into small pot, bring to boil about 10 minutes and then, add more green bean into pot and boil continue.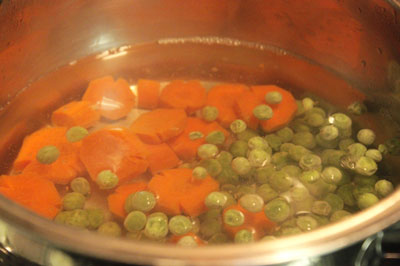 Step 6: Pour all mixture in step 4 into pot (in step 5). Wait to boil and season again to suit your flavor.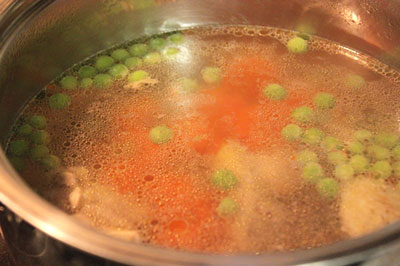 Step 7: Cook until all ingredients become soft, you add sliced fresh tofu and cook more 2 minute. Turn off the heat.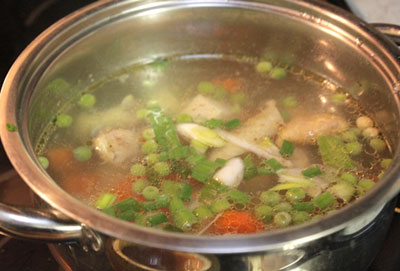 Finally, your dish is ready. Before serving, sprinkle a little sliced spring onion on face of soup. Eating with boiled rice when it is hot will bring a stunning flavor in your mouth. To increase its flavor, you can add more pepper or fish sauce added sliced chili before eating. It is perfect. Hope you love this dish and do not miss our other Vietnamese Soup Recipes next time. Good Luck for your Cooking.
From EZ Vietnamese Cuisine Team.