Because Lunar New Year is coming so close, many Vietnamese people does not have much time for cooking for family. That is why today I will introduce for you guys one of delicious Vietnamese Soup Recipes from chicken meat. This dish is Chicken Soup with Basil Leaves (Gà Nấu Húng Quế). It is not only delicious, but also really easy. It will not cost much time in cooking. When enjoy this dish with vermicelli, it will increase the flavor from basil leaves, lemongrass and chicken.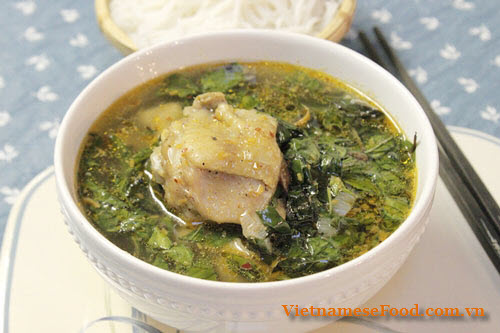 So, are you ready to make some noice for your stomach with us? I bet you will not regret about this decision. When you are ready, please follow our instructions below carefully to create one of spectacular Vietnamese Soup Recipes. Let us start cooking right now.
Ingredients:
½ chicken or 2 – 3 chicken thighs
1 bunch basil (as much as better)
1 tablespoon minced lemongrass
1 teaspoon chilie powder
Purple onion, garlic, 2 – 3 alum sugar balls (đường phèn) – buy at vietnamese markets
Spices: salt, sugar, fish sauce, pepper
Vermicelli.
Process:
Step 1: Clean chicken meat, then chop into small pieces. Marinate with sliced purple onion + pepper + 1 teaspoon salt + 2 teaspoons fish sauce. Mix well and wait about 1 – 2 hours.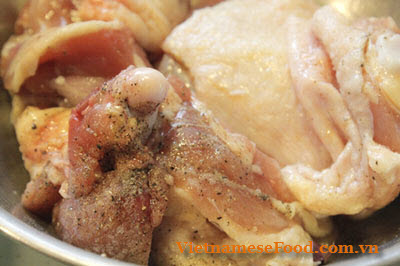 Step 2: Only use basil leaves. Clean carefully with water added a little salt in 2 – 3 times. Wait to dry and slice small.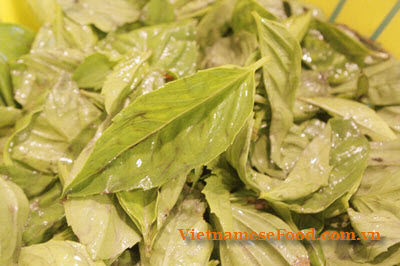 Step 3: Heat to oil, add minced garlic and fry until it is fragrant. Then, add more chili powder and minced lemongrass and fry more 2 – 3 minutes. This is the first step to create one of amazing Vietnamese Soup Recipes for your family before Tet Holiday.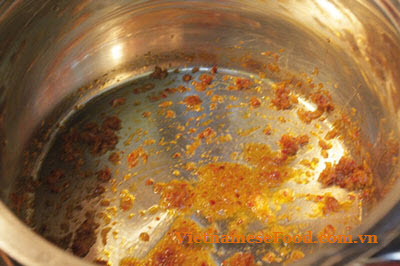 Step 4: Next, add more chopped chicken meat into pot and fry in 5 – 8 minutes.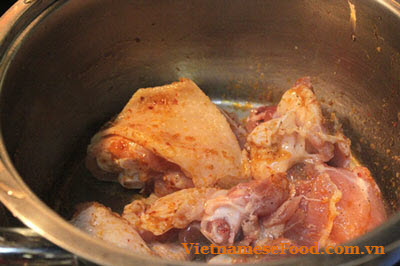 Step 5: Pour more water to cover all meat. Next, add more alum sugar balls and cook until it boils, chicken meat is soft. Season to suit your flavor.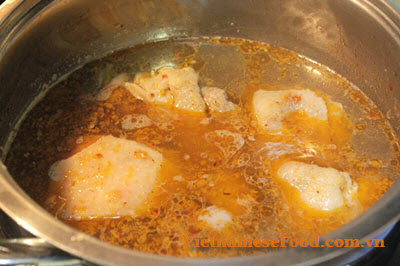 Finally, your dish is ready to serve. Before serving, add sliced basil leaves and scoop into big bowl. Using with vermicelli or boiled rice as I told you above is all a good choice. Moreover, this dish can take care of your health before Tet holiday. It can help you have a good health through this special and do whatever you want. Hope you love this dish and do not miss our other stunning Vietnamese Soup Recipes next time. Good Luck for your Cooking and Happy Lunar New Year, everyone.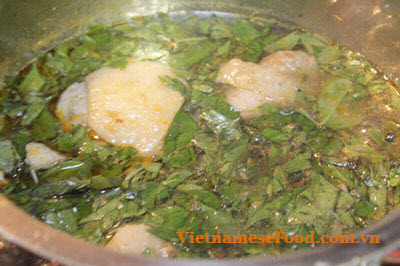 From EZ Vietnamese Cuisine Team.