Quail eggs are really good for health, especially for kids. Today, I will introduce Braised Tofu with Quail Eggs Recipe (Trứng Cút Kho Đậu Hũ) which comes from many amazing Vietnamese Food Recipes.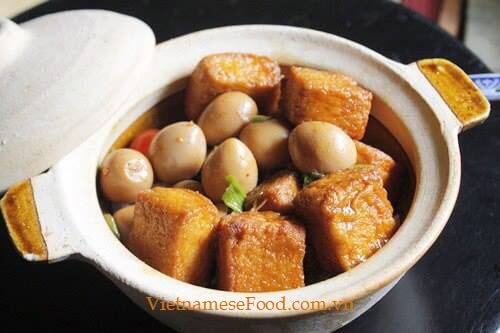 Keeping many good benefits and easy for cooking, I bet your kids and all members in family will fall in love with it. We usually braise eggs with pork meat. With a little chance like this one, I hope you can help create something new for all the ones you love. Moreover, if you are a busy person, you can cook one of stunning Vietnamese Food Recipes and put in fridge for using few days left. Before serving, put in microwave about 3 – 5 minutes and you already can serve with steamed rice.
Braised Tofu with Quail Eggs Recipe (Trứng Cút Kho Đậu Hũ)
Print Recipe
Ingredients
100 – 200g fried tofu slices
15 – 20 quail eggs
Spring onion, shallot, salt, fish sauce, sugar, pepper, soy sauce and Maggi's stuff (Maggi's seasoning powder).
Instructions
Step 1:
Slice fried tofu into square shapes.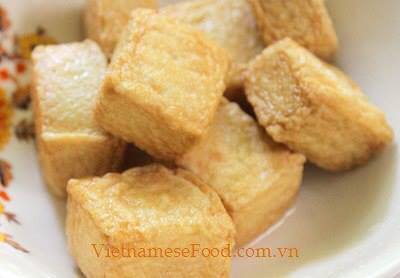 Step 2:
Boil quail eggs, peel off the cover. Clean and slice small spring onion.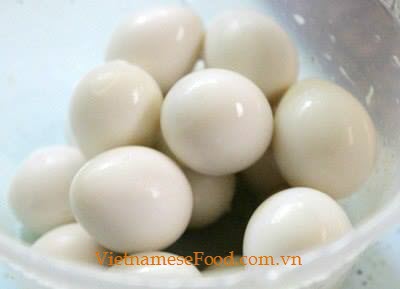 Step 3:
Heat 2 teaspoons oil, fry sliced shallot until it is fragrant. Next, add quail eggs, tofu, 2 tablespoons fish sauce, ½ teaspoon Maggi's stuff, 1 teaspoon sugar, ½ teaspoon salt, 1 teaspoon soy sauce, shake gently to make sure all the are absorbed these spices.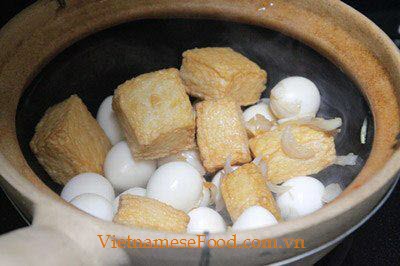 Step 4:
Next, cook with large heat in 2 – 3 minutes. Add a little water and continue cooking with small heat 20 – 30 minutes. Season again to suit your flavor, sprinkle more sliced spring onion + pepper on top and turn off the heat.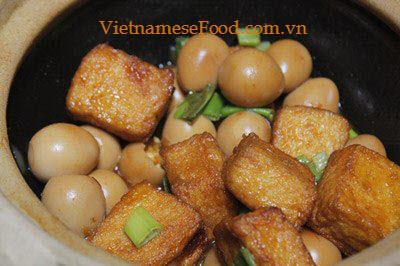 Finally, you can serve one of the stunning Vietnamese Food Recipes now. I suggest you should eat with steamed rice and hot soup. Have you ever tried to combine these stuff together before? If not, how do you think about this dish? It is quite interesting, right? Share your opinion with me. Good Luck for your cooking and have a good appetite.