Have you ever heard or tasted about Braised Chicken Wings with Red Vinegar Recipe (Cánh Gà Rim Giấm Đỏ) before? Here is one of my favorite Vietnamese Chicken Recipes these days.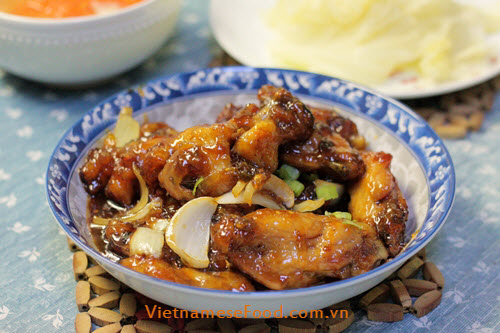 Braised Chicken Wings with Red Vinegar (Cánh Gà Rim Giấm Đỏ)
 
One day, I found red vinegar in my fridge and decide to create something new for my family meal. Its taste is really interesting, especially when you combine it with steamed rice and hot soup. Moreover, you can serve with boiled cabbage to complement your own meal. Do you want to cook one of stunning Vietnamese Chicken Recipes like this one with me? Are you wondering how to cook Braised Chicken Wings with Red Vinegar (Cánh Gà Rim Giấm Đỏ)? If you do, feel free to follow my instruction below and let us start cooking right now.
Ingredients:
400g chicken wings
Sugar, salt, oyster oil, red vinegar, soy sauce, spring onion, pepper
¼ onion
1 tablespoon tapioca starch.
Process:
Step 1: Use knife to cut chicken wings in half. Soak quickly in hot water, use knife to cut gently some lines on their skins. Wait to dry. Marinate with 1 tablespoon sugar, 1 teaspoon salt, a little pepper, cover it carefully and put in fridge from 3 – 4 hours.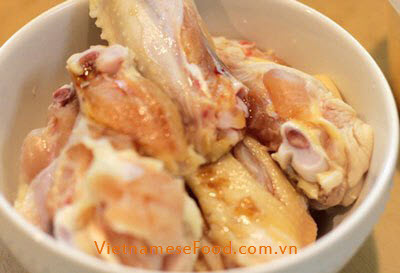 Step 2: After that, roll chicken wings through tapioca starch. Make sure this flour can cover all their skins.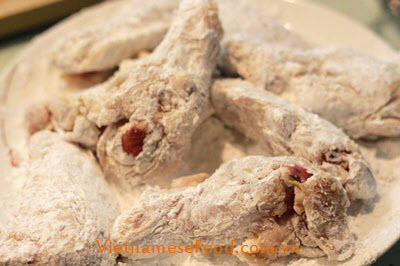 Step 3: Heat 3 – 4 tablespoons oil in small pot, add chicken wings and fry until their skins turn brown yellow. Put them on plate added paper napkin to absorb oil.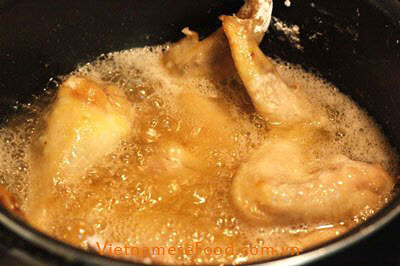 Step 4: Peel off the cover of onion. Cut fiber. Heat a little oil on pan, add minced garlic and fry until it is fragrant. Next, add more fried chicken wings, 1 tablespoon red vinegar, 1 tablespoon soy sauce, 2 teaspoons oyster oil, 2 teaspoons sugar and a little hot water, cook with large heat. Here is also the important step to create the flavor for one of stunning Vietnamese Chicken Recipes.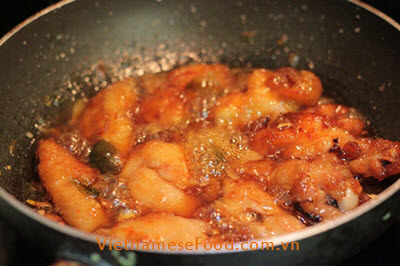 Step 5: Cook from 15 – 20 minutes, season again to suit your flavor, cook until its sauce becomes thick, add more sliced onion stir gently and turn off the heat.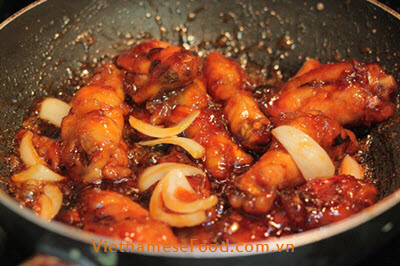 Finally, you finished one of amazing Vietnamese Chicken Recipes. Before serving, sprinkle more pepper and sliced spring onion on top to increase its interesting flavor. As you told above, eating with steamed rice and hot soup is our first choice. Hope you satisfy with this food. Good luck for your cooking and have a good appetite.
From EZ Vietnamese Cuisine Team.