One simple soup for your family in weekend can be Beef Balls Soup with Vegetables Recipe (Canh Bò Viên Rau Củ) which comes from many interesting Vietnamese Soup Recipes? With many simple ingredients which you can find around your place, you can bring a stunning flavor for yourself and your beloved people.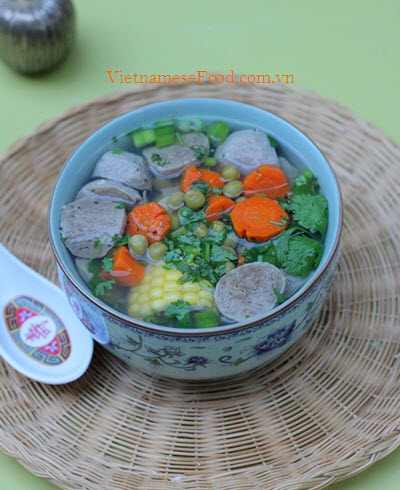 Beef Balls Soup with Vegetables (Canh Bò Viên Rau Củ)
 
Healthy ingredients from this soup also can help you protect your health like corn, green beans, carrot. Let us start cooking one of amazing Vietnamese Soup Recipes right now ok?
Ingredients:
1 – 2 sweet corns
1 carrot
50g green beans
200g beef balls
Salt, spring onion, fish sauce, coriander herb
Process:
Step 1: Peel off the cover of corn, clean well and cut in half.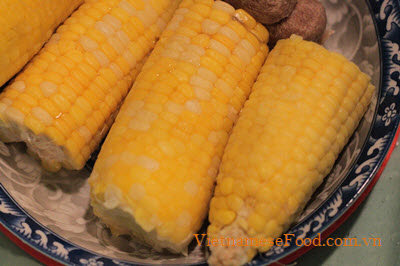 Step 2: Peel off the cover of carrot, clean and slice into circle shapes. Clean green beans and wait to dry.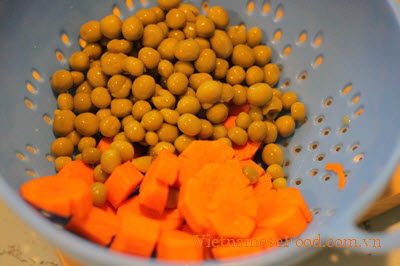 Step 3: Clean beef balls, cut in half if they are big.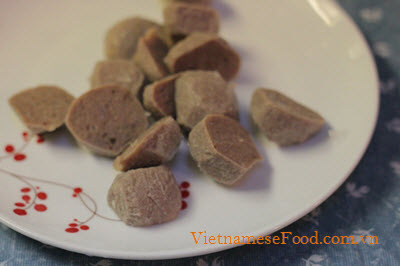 Step 4: Put corn into pot, add more water (make sure it will cover all corns), cook until it boils in 8 – 10 minutes. Continue adding more sliced carrot and green beans into pot. To create one of stunning Vietnamese Soup Recipes, make sure you should cook carrot and green bean until they are soft.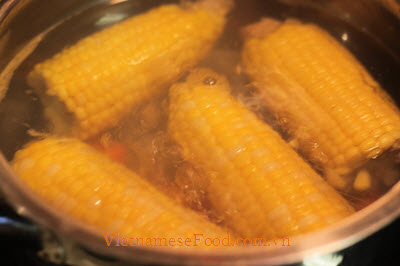 Step 5: Then, add more sliced beef ball, season to suit your flavor and cook more 5 minute, turn off the heat.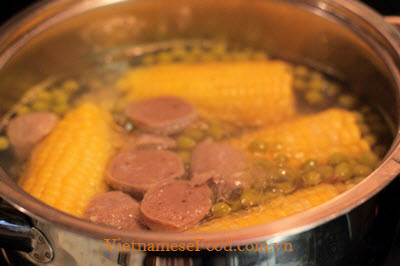 Before serving, sprinkle more sliced coriander and pepper on top. Eating with steamed rice is never better. How do you think about one of interesting Vietnamese Soup Recipes? It is so simple for cooking, right? And trust me; its flavor is also delicious. Good luck for your cooking and have a good appetite.
From EZ Vietnamese Cuisine Team.