If you have a chance to travel to Hoi An, Hue and Vung Tau; please do not forget to rent a bike riding around the streets and enjoy the delicious food there. Below Vietnamese Food Team will introduce to you 5 most amazing cities for bikers in Vietnam and things to do in Vietnam.
List of beautiful Cities for Bikers in Vietnam
Ha Noi – The Capital City
Bicycles are familiar with Hanoi people started centuries ago, after about 20 years, the image of the bikes with all kinds of styles, colors is back on the beautiful streets in our capital city. With shady streets, the petite street corner, riding motorcycles on the streets of PhanDinhPhung, Hoang Dieu, Ho Chi Minh Mausoleum area, West Lake, Hoan Kiem Lake, Hanoi Old Quarter and then tea time with your fellows cannot be a better idea.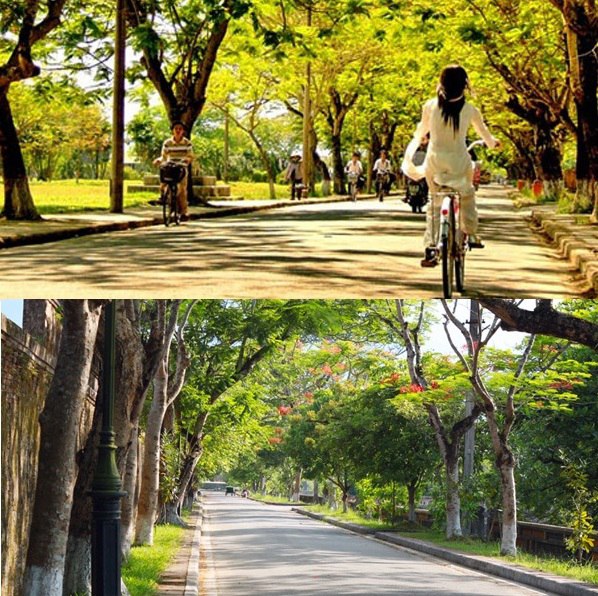 Dreamy Huế
The image of the tender girls in áodài and conical hats has become the symbol of Hue. This beautiful and gentle city lied next to Huong River is well suited for exploring by bike.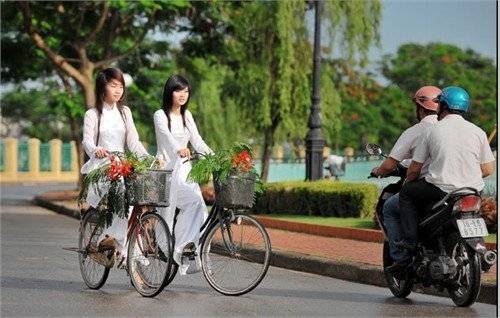 From Hue Imperial Palace to the Kings' tombs, the wind, the streets, the beauty of Hue National Culture, from CồnHến to ThuậnAn Beach, it will make you fall in love with nature here. But those aren't all the things to do in Vietnam.
Alley Tea (ChèHẻm) or Cakes which you can only see in Hue are always the best reasons for you to take a break, rest and enjoy.
The Young Da Nang
Along with the zigzag streets, pleasant fresh air makes Danangdeserves to be listed in the list of the greatest city for cycling.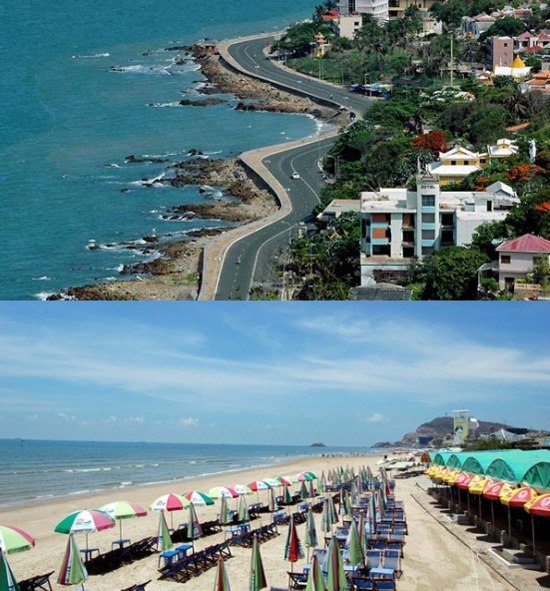 From the Han River (SôngHàn) to the My Khe Beach, from markets to Non Nuoc beach, windy streets with countless exciting things are waiting to welcome the visitors.
Riding Bikes to the beach, enjoying fresh seafood, swimming in cool & transparent sea water are best things to do in Vietnam.
Splendid Hội An
Among the greatest cities for bikers, Hoi An should be placed in the top position. Nowhere else is suitable for travel by bicycle as Hoi An.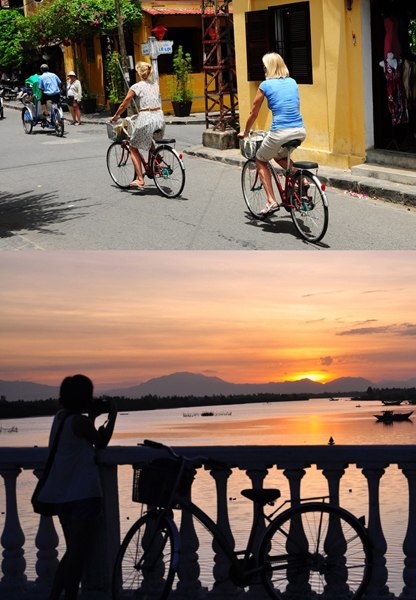 From wandering the streets in an adorable little path along the Thu Bon River to Cua Dai beach or bumpy dirt roads across immense fields, Hoi An has its all for an exciting exploring trip with your favorite bikes.
And when you're tired, go and buy yourself a cool drink (we do suggest that soya milk might be what you need to cool off the heat).
Vung Tau – The New Rising
Vung Tau City has a nice road run along the sea coast, wrapped around this exciting city. Not noisy, just the waves and the wind sound.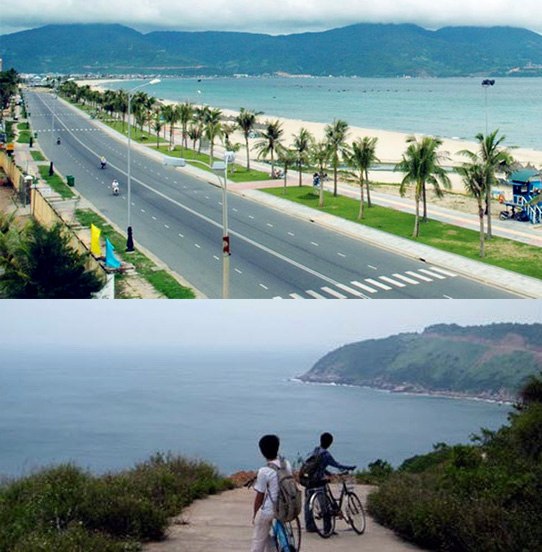 From here, with a bike, you can unleash your imagination and explore the city: coastal walking, swimming at the BãiTrước beach, BãiSau Beach or Dương Beach, or visit Bao Dai palace on the hill and Jesus Statue. But the best things to do in Vietnam has not yet listed here.
In the afternoon, you should walk out and find a café restaurant, sitting under Frangipani tree and watch sunset will not let your expectation down.